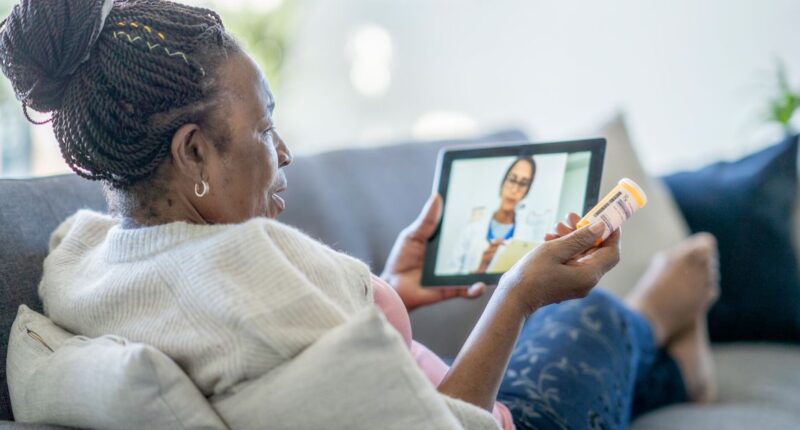 Midi Health, a virtual care clinic for women 40 years and above, announced it closed a $25 million Series A funding round led by GV (Google Ventures), bringing the company's total raise to $40 million.
Frederique Dame and Cathy Friedman of GV joined existing investors Operator Collective, 25M, Semper Virens, Felicis and Icon.
WHAT THEY DO
The California-based company provides virtual care guided by a network of nurse practitioners overseen by physicians and researchers. Midi also provides interventions from lifestyle coaching to prescription medication. 
The company will use the capital to expand its reach nationwide, aiming to have a presence in all 50 states by January 2024. It will also use the funds to launch new partnerships with hospital systems and U.S. employers. 
"Midi has seen meaningful traction since its launch and takes an innovative approach to address an unmet need for nearly half the global population," Dame, general partner at GV, said in a statement. "Midi's world-class executive and advisory team has decades of clinical and healthcare expertise and a vision for personalized, affordable, and accessible midlife care. GV is proud to back Midi as they modernize perimenopause and menopause care for women everywhere."
MARKET SNAPSHOT 
Last year, Midi Health raised $14 million in seed funding. 
In August, benefits management company Progyny announced its employer clients in all 50 states would have the option to offer perimenopause and menopause care to their employees thanks to its partnerships with Midi Health and fellow women's health company Gennev.  
Another company offering virtual care options to menopausal women is telehealth startup Evernow, which scored $28.5 million last year to expand its workforce, member community and offerings.  


Post source: Mobi Health