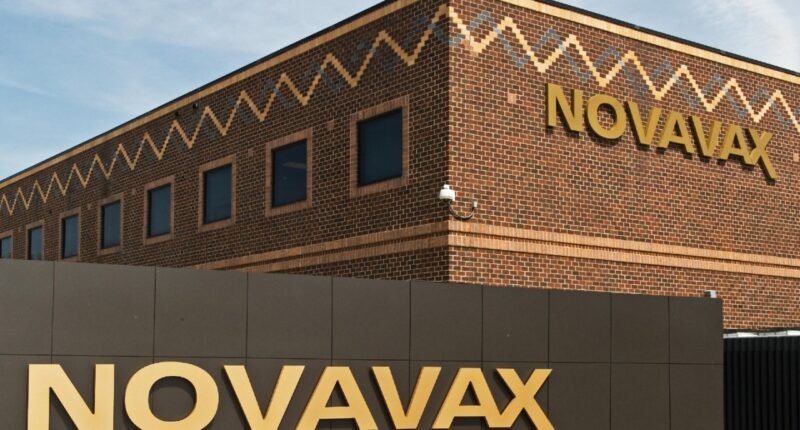 The Food and Drug Administration (FDA) granted emergency use authorization to Novavax's COVID-19 vaccine on Tuesday, bringing the number of immunizations effective against the current circulating strain up to three.
Novavax's vaccine, a more traditional protein-based shot that differs from the mRNA vaccines that have become commonplace, has been authorized for people 12 years of age and older. Previously vaccinated people are eligible for one dose while those who haven't been immunized yet are eligible for two.
"Today's authorization provides an additional COVID-19 vaccine option that meets the FDA's standards for safety, effectiveness and manufacturing quality needed to support emergency use authorization," Peter Marks, director of the FDA's Center for Biologics Evaluation and Research, said in a statement.
"As we head into the fall season and transition into 2024, we strongly encourage those who are eligible to consider receiving an updated COVID-19 vaccine to provide better protection against currently circulating variants."
This authorization comes just a few weeks after the Centers for Disease Control and Prevention (CDC) gave the final sign-off on the updated mRNA vaccines from Pfizer and Moderna.
All of these shots are designed to target the XBB.1.5 omicron subvariant, and while this strain is no longer the predominant mutation that is circulating in the U.S., it is closely related to the dominant strain of the moment — EG.5 — which accounts for about 30 percent of cases, according to the CDC.
"Novavax expects doses will be available in thousands of locations in the U.S., across pharmacies, physician offices and public health clinics, as well as through government entities including the Bridge Access Program and Vaccines for Children, in the coming days," Novavax said in a statement.
The company's CEO John Jacobs said people should be able to get the updated shot at "major pharmacies, physicians' offices, clinics and various government entities" within the coming days.
This year's fall vaccine campaign against COVID-19, the first to have a commercialized approach without being largely subsidized by the federal government, has encountered a few early issues including some patients ending up having to pay out-of-pocket despite being insured and many locations still waiting to receive supplies.
Major insurers assured the Biden administration last week that the shots will be covered and that the early issues have been largely resolved.
According to the Department of Health and Human Services, around 2 million people have been vaccinated so far. A recent survey indicated that about half of adults plan to get the updated COVID shots, though the majority of parents said they wouldn't be getting their children vaccinated.
Copyright 2023 Nexstar Media Inc. All rights reserved. This material may not be published, broadcast, rewritten, or redistributed.