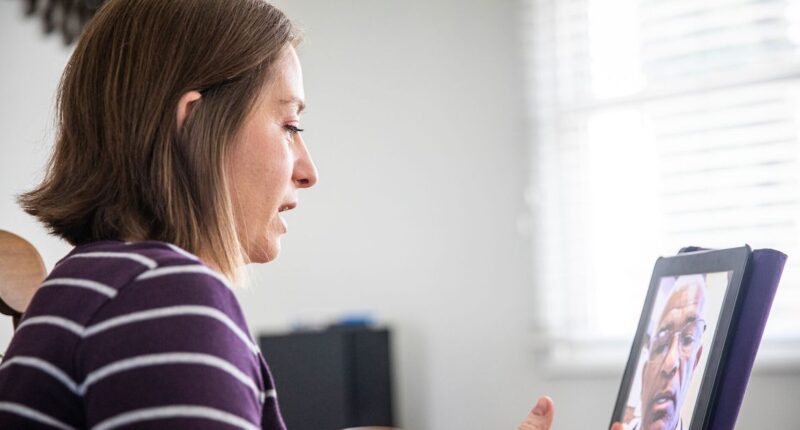 Virtual alcohol use disorder treatment company Ria Health completed an $18 million Series A funding round led by SV Health Investors.
Other participants in the round include SV limited partners, BPEA Private Equity and previous investor SOSV.
WHAT IT DOES
Ria provides virtual care for alcohol use disorder, including medication-assisted treatment like naltrexone, acamprosate and gabapentin that could reduce cravings.
Patients also receive recovery coaching that can help them set goals, develop coping mechanisms, assess their progress and refer them to local therapy and support groups if necessary. They can also access Ria's app, where they can conduct virtual sessions, manage their prescriptions and keep track of results from a connected breathalyzer. 
The startup said it plans to use the capital to expand its care-delivery capabilities.
"As drinking rose dramatically during the pandemic, Ria Health's talented founders and management team led the way with innovative treatment of alcohol use disorder by combining pharmacological and behavioral support," Michael Balmuth, managing partner at SV, said in a statement. As part of the funding he has joined the startup's board. 
"Ria Health's clinical approach and high-quality outcomes will continue to transform the substance use treatment industry."
MARKET SNAPSHOT
According to the 2019 National Survey on Drug Use and Health, nearly 15 million people ages 12 and older in the U.S. have alcohol use disorder, but fewer than 10% of those who had the condition in the past year received any treatment. Around 95,000 people die of alcohol-related causes annually. 
There are a number of digital health startups focused on substance use disorder, as drug overdose deaths also climbed in the midst of the COVID-19 pandemic. Earlier this month, Boulder Care, which focuses on opioid and alcohol use, announced it had received $36 million in Series B funding.
In April, Eleanor Health scooped up $50 million in Series C funding, less than a year after its $20 million Series B. Workit Health and Quit Genius also completed funding rounds last year. 
Pear Therapeutics, which already offers prescription digital therapeutics for substance and opioid use disorders, received FDA Breakthrough Device Designation in November for a product aimed at alcohol use disorder.


Post source: Mobi Health