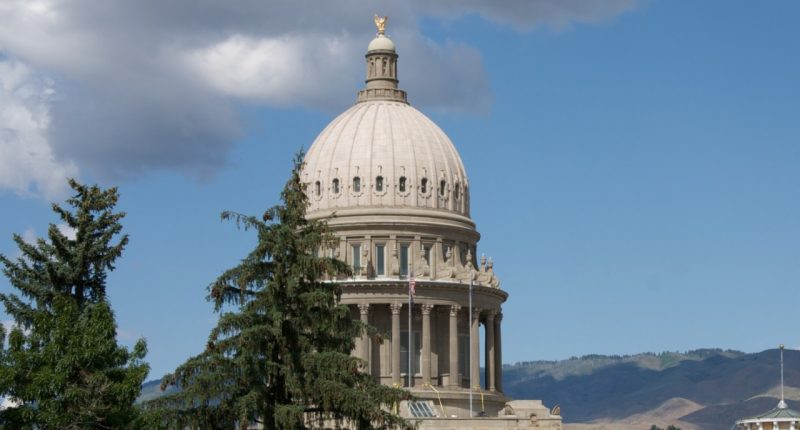 [ad_1]


The families of two transgender teenagers are challenging an Idaho law that criminalizes gender-affirming health care for minors in federal court.
They argue in a lawsuit that the state's House Bill 71, set to take effect in January, represents an "unprecedented intrusion" into the fundamental autonomy of families and constitutes an unconstitutional ban on care considered medically necessary by most major medical organizations.
"HB 71 overrides medical decisions made by parents in consultation with their children's doctors, about the care of their children," the lawsuit, filed Wednesday in an Idaho district court, reads. "Where the adolescent patient, their parents, and their doctor all agree that gender-affirming medical care is medically necessary, the law strips families of the ability to access such care. Simply put, the law preempts Idaho parents' (and doctors') judgment about what is best for their own children."
Under the Idaho law, signed in April by Gov. Brad Little (R), administering gender-affirming health care to transgender youths under 18 is a felony, punishable by up to a decade in prison.
Including Idaho, 19 states have enacted laws or policies that heavily restrict or ban gender-affirming health care for transgender young people, including 16 that have done so this year, according to the Movement Advancement Project, an organization that tracks state-level legislation affecting LGBTQ people. Four states—Alabama, Idaho, Oklahoma and North Dakota—have passed laws that make providing gender-affirming care to minors a felony.
According to Wednesday's lawsuit, the Idaho law is unenforceable because it violates the constitutional right of parents to make decisions concerning the "care, custody and control" of their children.
"The Healthcare Ban barges into Idaho families' living rooms and strips Idaho parents of the right to provide medical care for their children," the lawsuit argues.
The plaintiffs, who are not named in court documents, are asking for a temporary injunction that will block the law from taking effect January 1. They are represented by the American Civil Liberties Union (ACLU), the ACLU of Idaho, Wrest Collective and Groombridge, Wu, Baughman & Stone LLP. 
Defendants include Idaho Attorney General Raul Labrador and several state and local officials. Labrador's office did not immediately return a request for comment.
In a statement on Wednesday, one of the suit's plaintiffs, a 16-year-old transgender girl identified in court documents as Jane Doe, said the Idaho law targets transgender health care "for no good reason."
"I'm 16—I should be hanging out with my friends and planning my future instead of fighting my State for the health care I need," she said.
Copyright 2023 Nexstar Media Inc. All rights reserved. This material may not be published, broadcast, rewritten, or redistributed.
[ad_2]

Post Source Thehill