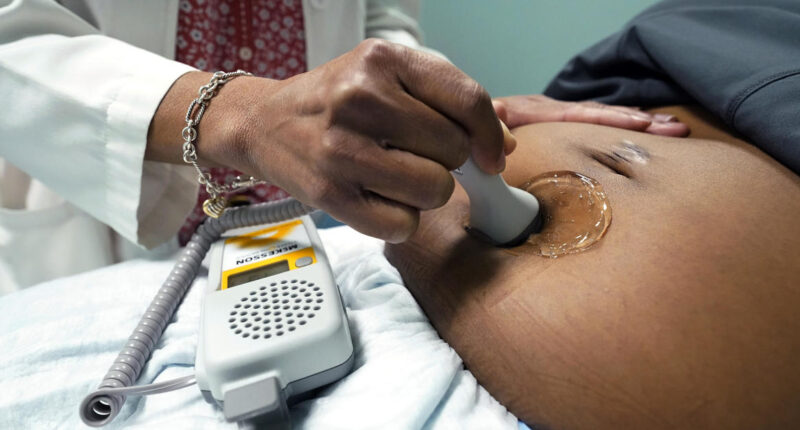 Data shows maternal mortality is affecting women in the United States at an alarming rate, particularly Black women. Black mothers-to-be are three times more likely to die from pregnancy-related causes than White women, according to the U.S. Centers for Disease Control and Prevention. In 2021, the maternal mortality rate for non-Hispanic Black women was 69.9 deaths per 100,000 live births. 
Dr. Gabrielle Whitmore, a UCHealth Obstetrics and Gynecology specialist, is hoping that through education, we can work to remedy the issue.
"It's so sad that in 2023, we are still addressing these issues. It breaks my heart as a woman of color and especially as a woman of color in OB-GYN. We are now calling it the Black maternal health crisis," she told CBS News Colorado's Mekialaya White.
As a minimally invasive surgeon, Whitmore sees it daily but says this crisis has come to light in the last couple of years. "I think it's multifactorial. There are layers and layers of historical context related to how we perceive healthcare and our patients."
Health inequities, mistreatment, and underlying chronic conditions all contribute to the problem. Whitmore also points to the lack of standardization in health care.
"During pregnancy, there's a lot of variability. Here in Colorado, you have private practices, county hospitals, the academic center, then you think about the care provided nationally and it varies. And then the other side that we can't ignore is there are implicit biases that occur that perpetuate our systemic and structural racism that occur," Whitmore said. "We need to open the line of communication with our patients so we can provide the best care and they can have the best outcomes."
She says the solution is working to remove barriers.
"It's acknowledging that they exist, that these things do happen. There are things working against us, so I think the biggest thing is having an open communication with providers. It's really having those convos, like why are we worried about my blood pressure? How can it affect me and my pregnancy? And providers, talking about the risks associated. Saying, how do we support our patients? Do you have enough support at home mentally and physically? Do you have transportation? Patients get written off saying they aren't showing up for their appointments, but why? Do they not have access to transportation? Do they have childcare concerns that we are not looking into?" 
UCHealth staff asks those questions of their patients, Whitmore says.  "We're also trying to create a model where they're not seeing so many different providers all the time, having to re-tell their stories. That can create a system of distrust so we're trying to make it into a smaller pool. So, they have a team of providers to support them through their delivery." 
To learn more about UCHealth OB care, click here: https://www.uchealth.org/locations/uchealth-ob-gyn-anschutz/ 


Post source: cbsnews