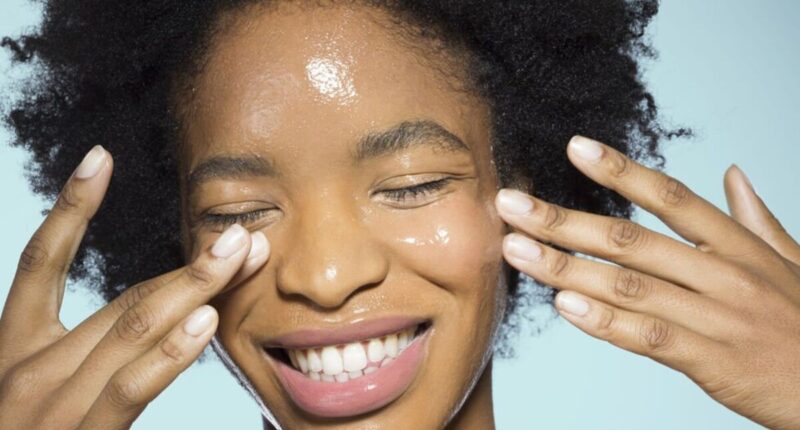 Korean skincare is no longer a well-kept secret, with popularity growing across Europe.
K-Beauty is all about keeping skin plump, juicy and youthful, and this can sometimes mean using unexpected ingredients.
COSRX is one of Korea's biggest beauty brands, and focuses on effective, science-backed formulas to target skin concerns.
Thousands of Amazon shoppers have been investing in the COSRX Advanced Snail 96 Mucin Power Essence.
It's since become Amazon's bestselling serum, and has been slashed from £21.99 to £14.82.
Buy: COSRX Advanced Snail 96 Mucin Power Essence (14.82)
The serum is formulated with 96.6 percent snail secretion, which may not seem like the most obvious skincare ingredient but is proven to have multiple benefits.
The product helps to replenish moisture and improve elasticity, helping the skin bounce back after breakouts and retain plumpness.
With a lightweight and fast-absorbing texture, skin is left hydrated and dullness is reduced.
Due to the snail secretion content, the serum does have a stickier consistency, which some reviews mention can feel slimy on the skin, but is better when used with moisturiser overnight.
Shoppers are commenting on the product, with several loving how they've noticed 'a massive difference' in their skin.
Louise said: "Very happy with it. It is very moisturising and does improve the look of wrinkles."
Lucy W commented: "This stuff really works! I have purchased it twice already and it makes my skin feel so soft and hydrated! It actually works! I have noticed a massive difference in my skin. If you want hydrated glowy skin this is a must!"
Sara also added: "So far I have only used this product 3 times (1 overnight) and literally already (!) my skin texture is smoothing and feels softer, I would liken this to witchcraft. Only thing I'm not too keen on is the slimy texture on a wet face but with moisturiser it's locked on and less sticky. Not sure if I would wear this with my skincare out because of this but overnight works wonders. I'm also glad to hear this company has sustainable and non-cruel practices for extracting mucin."


Post source: Express