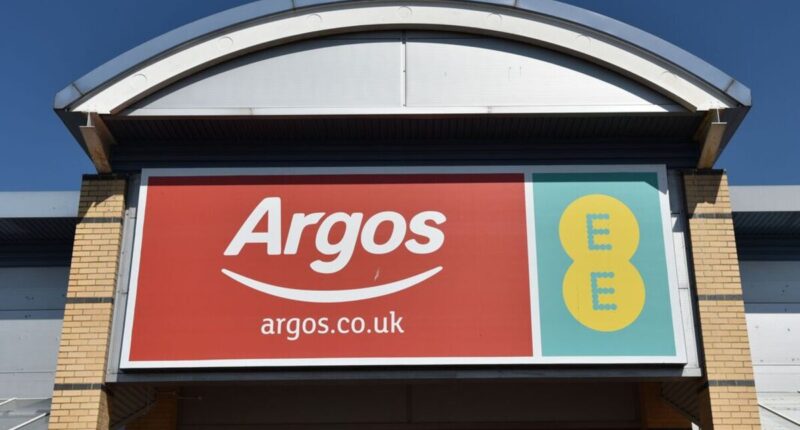 Retailer Argos, owned by supermarket Sainsbury's, confirmed the closures of three UK stores this summer.
Two of the sites will be shutting down in July and August while the third location will close later in the summer, although no date has yet been confirmed.
An Argos spokesperson revealed that they will be relocating some stores to Sainsbury's, including the Hull St Stephens Argos, set to close in August.
The retailer announced that a total of 34 of its stores in the Republic of Ireland will also be closing down, but the company will be offering employees roles at other Argos or Sainsbury's sites.
"We understand this will be an unsettling time for those affected and we are supporting them in any we can, including offering colleagues the opportunity to redeploy to other roles within Sainsbury's and Argos," they told Hull Live.
READ MORE: Princess Charlene 'isolated' at Monaco F1 despite her husband's presence – claim
Argos told Express.co.uk: "The transformation of our Argos store and distribution network is continuing at pace, improving availability and service for customers, and we have been reviewing how best to optimise our Argos store footprint as part of this for several years. We would always talk to our colleagues first about any changes that could affect them and support them in any way we can. We will keep our customers updated about any plans to close a particular store in advance of its final date of trading."
Restaurant Wetherspoon also announced closures across the country, with at least 19 pubs currently under offer.
Chairman Tim Martin blamed the aftermath of the pandemic for the restaurant's low-performance levels. "People thought that after lockdown there would be a boom in people suffering from cabin fever but, instead, it has almost been the opposite situation as people have got in the habit of staying in," he said.
The Wetherspoon Cliftonville in George Street, in Hove, and The Willow Grove in Lord Street, in Southport, closed on March 5, while The Sir John Stirling Maxwell, in Glasgow, shut down permanently on March 26.


Post source: Express