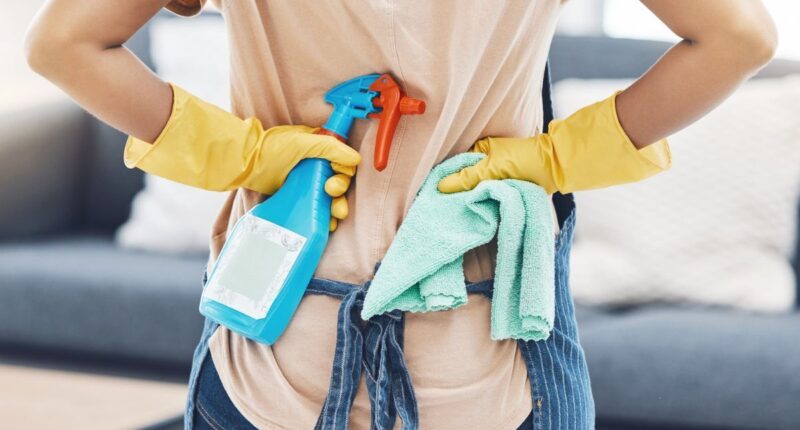 User amitoughneouss took to the forum site Reddit to share different stories when it comes to people they have cleaned for.
The comment amassed more than 30 replies from fellow cleaners explaining how awful the client must have been to deal with.
The post read: "I used to work as a house cleaner and one woman hired me to clean her house once on a trial basis to see if she liked how I did the job.
"She was the absolute epitome of a bored housewife and she gave me a lecture about why her house was so important because of all the parties they threw and all of the important people she invited.
"She pointed out all of her expensive abstract paintings and had nothing to do with cleaning. She then turned to me with anger and warned me that she didn't tolerate theft.
"The woman said just because they had loads of money it wasn't a good idea to take anything from them even though I wouldn't."
The user explained how she just had to fold up a giant pile of clothes and was made by the client to check the pockets because the laundry had been "sitting there for some time".
The post claimed: "I'm diligently checking all of the pockets and I find  £20, quite a bit of money for 13-year-old me so I set it aside and keep folding.
"A few moments later the woman comes charging in and I hand her the money. I have never seen anyone so disappointed about finding money.
"She then said the cleaning job wasn't going to work out and asked me to leave. It occurred to me later that she probably set the whole thing up and just wanted to shout at a child for stealing and was really mad when I didn't.
"She ended up being the weirdest and rudest client I've ever had to deal with and I'll never forget the situation."
The cleaner claimed that the woman only gave her £10, but she was so excited about this because it seemed like such a lot of money at the time.
Another user also explained a similar situation and took to the comments of the post to explain her story.
User booina wrote: "Kind of reminds me of a similar situation I've had to deal with. My client thought I was stealing from her to the point she asked me to leave her apartment.
"She never had any proof or reason to think this way though, I think some people are so strange when other people enter their homes."


Post source: Express