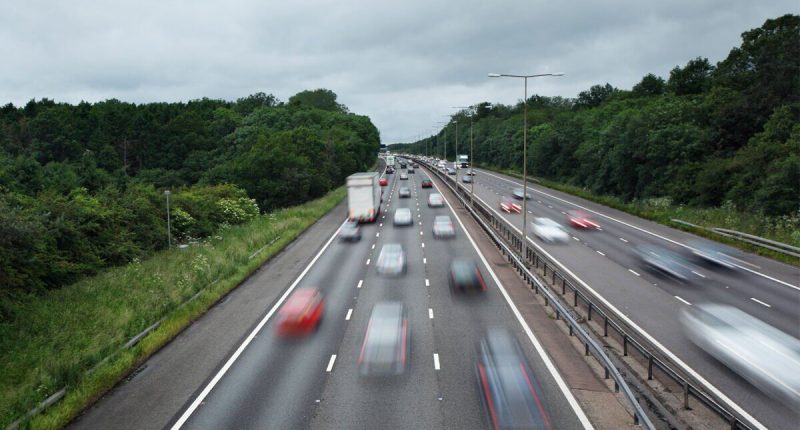 Twelve new councils in England will now be able to fine drivers for offences that were once only issued by UK police forces. Since May 2022, councils have been able to apply for powers to issue penalty charge notices (PCNs) to offending drivers, with 14 councils doing so.
Durham was the first council to be approved in October 2022, followed by Luton in January of this year and Oxfordshire in February 2023.
Currently, applications are only open in England, although councils in London and in Cardiff are exempt.
Both of these areas have already been able to enforce these rules before the 2022 law change.
The Department of Transport was asked which councils in England have applied for powers so far through a Freedom of Information request by Confused.com.
READ MORE: Urgent driving licence warning issued to all UK motorists
The shift in power means that the 12 councils who've been granted permission will now be able to enforce "moving traffic offences".
This includes: Incorrectly driving in a bus lane, stopping in a yellow box junction, banned right or left turns, illegal U-turns, going the wrong way in a one-way street and ignoring a Traffic Regulation Order.
Fines for these offences typically cost up to £70 outside London, and up to £130 in London, but are halved if paid within 14 days.
For councils who've been granted powers from the Government, they can now also issue a PCN fine.
These fines range from £20 for lower-level penalties that are paid quickly, up to £105 for late payment of higher-level penalties.
Spring 2023 will see Reading Council monitoring 15 yellow box junctions, which could see drivers fined. Hampshire Council will also begin monitoring school yellow markings at 10 sites.
May will see Surrey Council looking at yellow box junctions, while Kent County Council will monitor multiple sites in spring and summer.
Derby City, Buckinghamshire and Norfolk council have also been granted powers, but it's not yet known which areas they'll be monitoring.
READ MORE: The best used ULEZ-compliant diesel and hybrid cars on the market
"Although it's expected that councils will give warnings prior to issuing monetary fines, this doesn't mean that drivers should take the risk and commit offences. Drivers could get a fine of up to £105 for a moving traffic offence.
"Our research found that more than 26 percent of motorists are driving more carefully than usual to avoid these fines. While the cost of living is so high, driving safer and being aware of the latest changes are just some ways to avoid extra costs."
The Government has stated that the changes are not for the purpose of making money, saying that it is to ensure drivers are following the rules of the road.
With more councils having the authority to issue fines with the new powers, it could also free up resources for police forces in England.
Councils and the start date of their new powers
Durham – October 2022
Luton – January 2023
Oxfordshire – Feb 2023
Reading – Spring 2023
Hampshire – Spring 2023
Surrey – May 2023
Kent – Spring/Summer 2023
Bedford – Summer 2023
Bath & North East Somerset – No confirmed date as of yet
Derby – No confirmed date as of yet
Buckinghamshire – No confirmed date as of yet
Norfolk – No confirmed date as of yet




Post source: Express