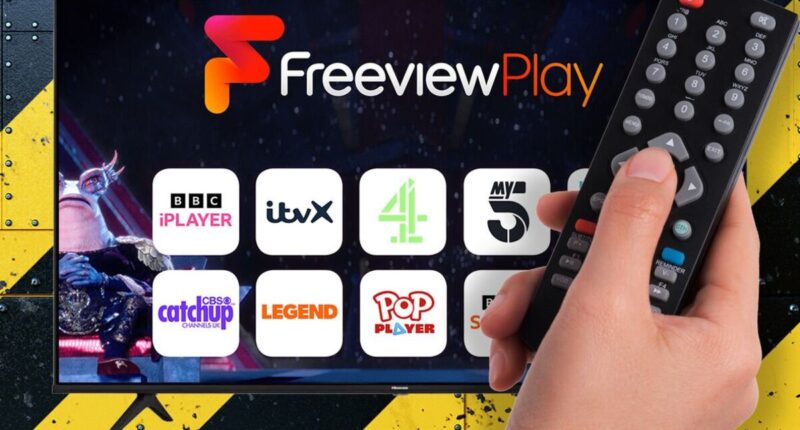 If you get your fix of nightly entertainment via Freeview then you might be in for a very frustrating weekend. The hugely popular television platform has confirmed its services face serious disruption over the next few days due to the weather. A band of high pressure is currently hovering above Britain and that's bad news for the signal Freeview uses to beam shows, entertainment and movies to homes all across the country.
"Freeview viewers across parts of the country could see some disruption to their TV reception between Wednesday 7th June and Sunday 11th June. This is due to high pressure which could disrupt the TV signals which Freeview uses," the company confirmed in an update.
It's clearly going to be frustrating for anyone who suddenly has their viewing disrupted by a glitching picture but there's nothing that can be done to stop it and it's definitely not a good idea to start re-tuning the screen in the hope that it can be fixed.
"You are advised not to retune your TV during this time – reception will be restored once the high pressure passes," Freeview added.
By hitting the retune button, all you are doing is wasting time as once it's completed you'll still face the same problems.
READ MORE: Why the new MacBook Air 15-inch is the Apple laptop I've been waiting for
Luckily, there is one easy fix that will bring a pin-sharp image back to the big screen in your living room – switch over to Freeview Play.
This service uses the internet to beam movies, live telly and on-demand content into homes so your viewing won't be ruined by the great British weather.
Freeview Play comes as standard in almost all new smart TVs. You should find it as part of the app section on your television's Home Screen.
Launched in late 2015, Freeview Play provides UK viewers with a seamless combination of live, catch-up, and on-demand content all in one place for no monthly cost. Having sold over 13 million devices since launch, it is now the UK's fastest-growing TV platform.
If your telly is older or simply doesn't have access then don't panic as the Freeview app is also available for mobile and tablet devices.
Why is your telly affected by conditions?
According to Freeview, certain weather conditions, including high pressure (which generally brings fine weather or morning fog), may sometimes affect your Freeview reception.
Interference caused by atmospheric conditions is temporary and should clear once the weather changes.


Post source: Express