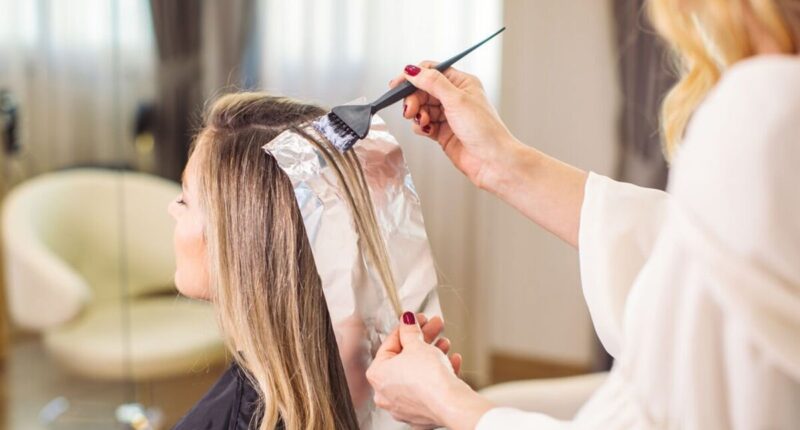 Hairstyles can inadvertently add years to one's appearance, or make them look more youthful. 
Here are four common mistakes women make, that can add "10 or 15 years" onto a face, according to a hair expert. 
1. Not upkeeping long hair 
Anyone of any age can have long hair, but without the right upkeep, hair can look flat, and split ends start to appear. 
Hair expert Ghanima Abdullah advised: "If your hair is thinning, try to keep the length between shoulder and ear length." 
She says doing this will make hair look "fuller and more youthful". On the flip side, if your hair is "too long, it looks even more thin, which can age you considerably". 
READ MORE: Makeup artist shares the 'most flattering' lipstick colours
2. Not taming frizz 
As women get older, estrogen levels naturally decrease and "hair can become more fine" which means it's "prone to frizz", Ghanima said. 
To tackle fizz and increase volume, it's important to choose products that don't weigh the hair down. 
The expert suggested trying a "leave-in conditioner", but make sure it's "lightweight" to "coat hair strands" and "avoid fizz". 
Additionally, she says that a "few drops of jojoba oil after blow drying can do the same trick". 
3. Styling out body
Those who frequently straighten or blowdry their hair should not flatten the roots as this can make the finished look thinner. 
Ghanima explained: "If you like your locks to be straight, start at mid-length with your flat iron" as it will "keep some of the volume". 
"When you iron the roots, your hair might look too flat, and therefore older," the expert added. 
Another pro tip she shared was when straightening your hair, lift it from the root upwards instead of down, to add more fullness. 
4. Bleaching to the roots 
Bleaching or colour "all the way down to the roots" is a big no-no according to Ghanima, especially if you want to look younger and prevent thinning or hair loss. 
Ghanima explained why hairdressers shouldn't do this: "If the hair dye or bleach reaches the scalp, it can cause damage to the scalp, which can then cause hair thinning." 
To avoid this, and "bleaching and colouring improperly," Ghanima recommends "getting chemical treatments done at the salon" rather than doing them yourself at home. 
Hair thinning can also be caused by "other chemical treatments like perms if done incorrectly," she told She Finds. 


[ad_2]

Post source: Express