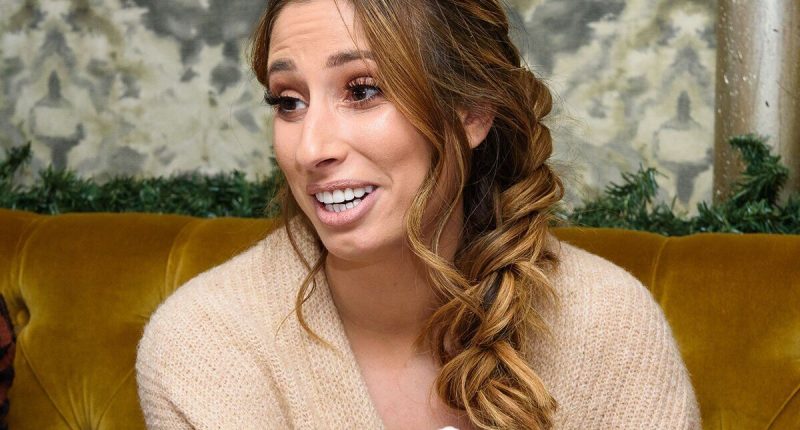 Yesterday, Loose Women panellist and the host of Sort Your Life Out, Stacey Solomon, sparked debate after revealing how often she changes her bedding. The soon-to-be-mum-of-five was quizzed by Hits Radio host James Barr who asked how often he should be changing his bedding. The 33-year-old from Dagenham recommended changing bedding "once a week" before changing her answer to once a month, after seeing the radio host's surprise at how often she changes her bed sheets.
She added: "Do you know what? While you are single and enjoying that life, wallow in your own filth for a little while.
"You've got no one to impress. You know when you're single and you don't have to shave your legs? So you just go full Gruffalo. I feel it's the same."
Stacey's revelation has sparked controversy among social media users. One Twitter user said: "Once a week is quite often? I usually do two weeks!" While another wrote: "Twice a week at least is normal for me!"
So how often should we be changing our bedding? A sleep expert has revealed whether Stacey Solomon is right to clean her bedding every week.
READ MORE: Home where Lisa Marie Presley spent her final years
Luckily, Martin Seeley, the CEO and sleep expert at MattressNextDay has shared the correct answer.
Martin said: "Despite her answer shocking radio listeners, Stacey Solomon is right. Every night, the average person sweats at least 200ml of liquid, which naturally seeps through to your duvet.
"Further studies show that the average bedding harbours around 20,000 dust mites which can be triggering for those that suffer from allergies, therefore, causing a runny nose, congestion and more.
"Given that 80 percent of dust mites are made up of your dead skin, which you naturally produce more of overnight, you should be washing your bedding at least once a week.
"However, if you tend to get night sweats or get hot flushes, you should wash your bed sheets even more often.
DON'T MISS
Mould will 'vanish' from bathroom sealant and grout with 95p spray [INSIGHT]
Six 'quick and easy' natural remedies to keep houseplants 'healthy' [UPDATE]
Best washing machine setting for 'significant' savings [ANALYSIS]
"If your bedding feels damp or 'clammy' in the morning, you should strip them and wash them straight away.
"In addition, some medical conditions require that your bed is as clean as it can be with no bacteria or dust to trigger allergies.
"Suppose you suffer from a skin condition such as eczema or psoriasis, or a respiratory condition like asthma.
"In that case, it may be aggravated by dust mites or bacteria built up in a dirty bed. Therefore, you should wash your sheets as often as possible."
READ MORE: Mould will 'vanish' from bathroom sealant and grout with 95p spray
How to clean your bedding
Martin said homeowners should wash bedding at 60C as this is the recommended temperature for "killing germs".
However, you will need to combine this wash with a good detergent to protect bedding and keep it extra soft.
When drying your sheets you should always air dry them rather than using a tumble dryer.
Martin added: "Not only does using a tumble dryer make your bedding more wrinkly, but as one the most energy-intensive appliances in your home, the costliest dryer can cost Britons £175 per year. 
"With this in mind, try hanging your sheets outside allowing the creases to naturally fall out.
"Plus the ultraviolet rays of the sunlight will remove any bacteria and bleach your sheets, which is extra beneficial for those with white sheets."
Don't make your bed straightaway
Before making your bed, you should allow your mattress to air for at least 30 minutes, according to the sleep expert.
This is because dust mites tend to thrive in warmer environments, therefore, letting your mattress air allows it to cool down, decreasing the number of dust mites it attracts.




Post source: Express