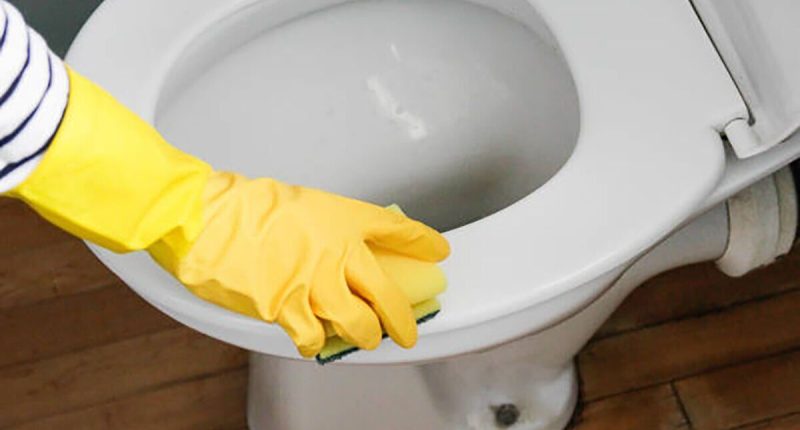 Four common household items, including types of footwear, are typically "dirtier" than most toilet seats, alarming research shows today.
Experts have now warned people not to wear shoes in their homes following the results of the study, in which five of the most popular types footwear were among items swabbed and tested for cleanliness.
Trainers, sandals and slippers were found to be "dirtier" than a typical toilet seat, Liverpool Echo reports.
Experts at wide-fit shoe specialists Pavers measured levels of dirt in Relative Light Units (RLU) after swabbing items. The higher the RLU, the higher risk of germ contamination.
These were how nine common household items ranked in terms of contamination:
Car door handle – 5,579 RLU

Trainers – 3,524 RLU

Sandals – 1,627 RLU

Slippers – 1,474 RLU

Toilet seat – 1,380 RLU

Sliders – 1,358 RLU

Boots – 1,247 RLU

Keyboard – 1,216 RLU

Flip flops – 700 RLU
A spokesperson for Pavers said: "Our trusty house slippers have been revealed to be dirtier than a toilet seat, boots and our computer keyboards. Trainers came out on top for being the dirtiest shoe type to wear at home too, recorded as being 70 times over the fail limit in the study, so you might want to be stricter with leaving shoes at the front door."
More than half the respondents to a Censuswide survey don't wear footwear at home, with 38 per cent of over 55s saying it's because they know how dirty shoes are.
Nevertheless, experts said the test's findings were "shocking".
Vittoria Wellen‑Bombelli, buying assistant at the shoe firm, said: "With our research revealing shocking findings into just how dirty our shoes are, it's important to consider taking your shoes off at the front door and then switching to a pair that are worn inside-only and prioritise foot health and comfort.
"We should also be washing our shoes at least once a month to reduce the bacteria and dirt we're bringing in. Most shoe soles can be rinsed and washed with water and a damp cloth which should keep them looking clean, as well as reduce the grime that's transferred around our homes."
Podiatrists, meanwhile, say wearing no shoes indoors is bad for the feet.
Keira Moore, a podiatrist and the owner of York Foot Clinic, said this was particualrly true for older people.
She said: "By choosing to not wear any footwear at home, there is an increased risk of falling and for this age category and above, it's proven that wearing nothing or just socks actually increases falls, leading to serious ailments such as broken bones or muscle damage, which can take months to heal. It might not seem dangerous but going barefoot increases the pressure on the feet, leading to calluses and painful fissures which can be very uncomfortable."
Experts say the research offers more evidence – if any is needed – to wash our hands regularly. 
Tasha Sturm, a science lab coordinator at Cabrillo College, focuses on microbiology studies. Tasha said: "Although the RLU numbers seem high, which may be a shock to the general public, the findings aren't too surprising from a microbiology perspective.
"I would expect there to be a presence of environmental bacteria on the shoes like Bacillus, which is a common soil bacteria, whereas the objects that experience high human touch, like the car door handle and keyboard, you would likely find normal human flora like Staphylococcus epidermidis. Under normal circumstances, these will not cause disease as they would need to be ingested or find another route into the body such as through a cut.
"It's not a surprise to review findings of bacteria like E. coli on shoes either as this can be brought in by pets or using the bathroom, for example. This is why it's important to make sure that we wash our hands regularly to avoid transmission."




Post source: Express