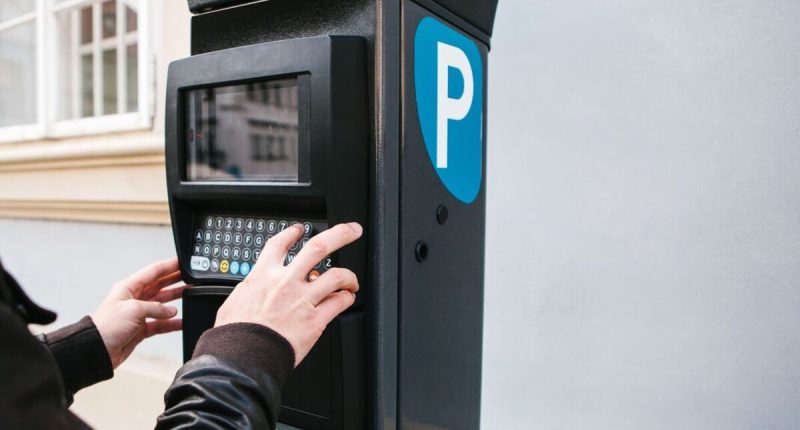 With Easter just a number of weeks away, many families will be looking to go away for a staycation or maybe even a longer holiday to enjoy the time off. Drivers looking to grab the nearest parking space can be immensely tempting, especially when near a hotel or train station.
With the cost of living crisis still raging on, many drivers will naturally want to avoid expensive parking fees.
New data has found the most expensive short stay car park charges in the country, with drivers being wise to avoid these areas over their Easter break.
Short stay train station car parks in two of the UK's most popular city break locations – Leeds and Liverpool – underline the need to plan ahead, fully research the long-term options and resist the temptation to simply grab a city centre spot.
Liverpool welcomed more than 42.19 million tourists in 2021, while Leeds is now becoming ever more attractive to visitors. 
READ MORE: Drivers urged to follow simple tips to clear windscreen frost
But their short stay train station car parks are among the most expensive in the country, both charging a brutal £135 for just eight hours.
The third most expensive owned car park for the same eight-hour period is in London's Knightsbridge.
Even when factoring in any additional Congestion Charge and ULEZ costs, this still works out £47.50 cheaper than Liverpool and Leeds.
Lee Puffett, Managing Director of Start Rescue, said there could be an increase in breakdowns over the Easter break with more people looking to travel.
He added that it was crucial for drivers to do checks on their vehicles before setting off, especially on a long journey.
Similarly, drivers are encouraged to research in advance the parking options on offer and avoid being surprised by the expensive charges.
This is applicable for all locations, but even more so if anyone is planning a city break, where parking expenses can be the highest.
Mr Puffett said: "Some of these charges are hefty even by short-term standards and are not going to make anyone's holiday. 
READ MORE: Almost all elderly drivers unaware of Highway Code changes
"Additionally, many car parks are now cashless, so it's advisable to download the app and ensure payment instructions are understood in advance if you can.
"Long stay car parks and some of the excellent 'park and ride' options are always considerably cheaper even if they are not right next to the gallery, restaurant or museums you are planning to visit."
Drivers travelling abroad are also being warned with airport car parks being notoriously expensive and causing further problems at a time when they may already be stressed.
Recent research revealed that people tend to pay a lot more money when booking parking on the day they arrive at the airport.
By booking in advance for a week's worth of parking, drivers could save £84 at Manchester Airport, the biggest saving.
However, turning up on the day and paying for a week will cost as much as £406, a staggering £302 more.
This was highlighted at London City Airport. Parking in advance for a week costs £123.49, but turning up on the day is £420 – a staggering £297 difference.
Highest rates to park your vehicle for eight hours
Liverpool – £135
Leeds – £135
London – £60
Manchester – £45
Edinburgh – £35.95
Birmingham – £33.95
Oxford – £31.50
York – £30
Cardiff – £29.95
Bristol – £26.95




Post source: Express