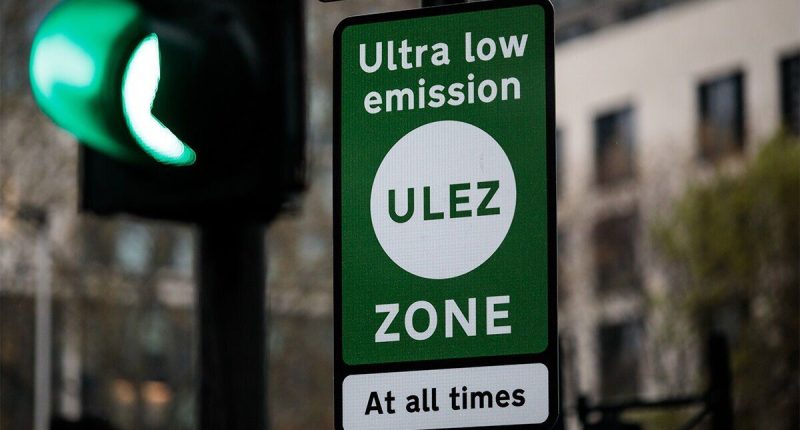 Croydon Council will "do everything it can" to resist the rollout of Transport for London (TfL) traffic cameras as the Ultra-low Emission Zone is expanded to cover the whole of London, the borough's mayor has said. It comes as the South London council has joined with other outer London boroughs to explore what legal action it could take against Transport for London's £12.50 daily charge for some drivers.
In a statement, Mayor of Croydon Jason Perry said: "I have been clear from the start that Croydon Council strongly opposes Sadiq Khan's plan to expand the Ultra-Low Emission Zone.
"Khan's plan will not only force hundreds of Croydon residents to pay £12.50 a day just to drive their car, but his own studies show it will have very little environmental impact.
"For many Croydonians, their car is the only reliable option to get around given the reduced public transport options compared with inner London.
"Punishing those who cannot afford to buy a more modern vehicle is deeply unfair and out of touch, particularly at a time when the cost of living is increasing.
READ MORE: 'Quickest and easiest' ways to defrost car doors in the morning
Last week, Liberal Democrat-run Sutton Council said it would not allow TfL to install the necessary cameras until changes are made to the scheme and people are given more notice to change their cars.
Conservative-led Harrow Council also said it would block the cameras this week, over "serious concerns" with the scheme.
Another three Conservative councils have also come out against the plans.
In a joint statement Hillingdon, Bexley and Bromley councils said: "Until we have seen compelling evidence to the contrary, it remains our position that this scheme will not translate successfully to outer London and the negative impact to local households and economies will far outweigh the negligible air quality benefits."
But TfL commissioner Andy Lord has warned blocking cameras could turn those borough's into rat-runs.
He said: "If boroughs refuse to engage and we get into a delay in one area, the risk is that those boroughs see increased traffic."
Additional reporting by Tara O'Connor




Post source: Express