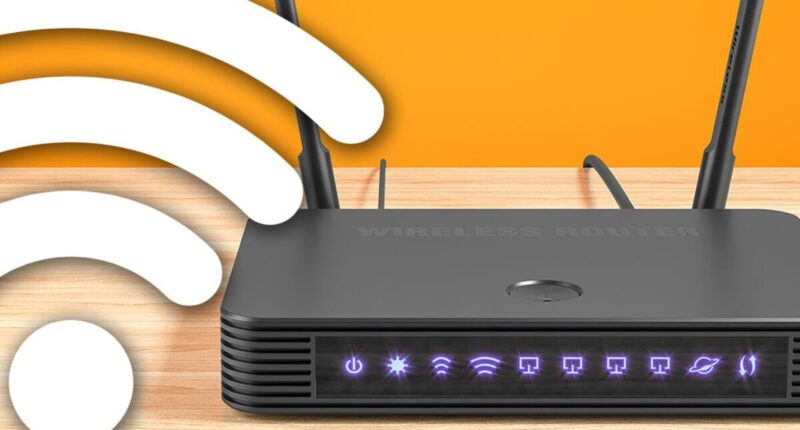 If your broadband isn't up to scratch it's worth watching out for the latest update from EE. The BT-owned firm is making big noises about the future of its broadband technology and it could help to make the internet beamed around your home much more reliable. Most Internet Service Providers (ISPs), including Virgin Media and Sky, already offer Wi-Fi 5 and Wi-Fi 6 router technology but EE wants to take this further with the introduction of Wi-Fi 7.
The mobile network has confirmed that it is working with tech giant Qualcomm to bring this huge broadband boost to UK homes with the first Wi-Fi 7-enabled routers expected to arrive next year.
So what's so good about Wi-Fi 7?
It's basically all down to speeds and how it copes with more devices connected to it at one time. This latest update will be able to blast the web around rooms at speeds in excess of 1Gbps without anything interrupting the signal.
As EE explains, Wi-Fi 7 allows customers to benefit from multi-gigabit Wi-Fi throughout the home with faster speed, less interference, more capacity and better performance to support the many high-bandwidth activities of the future.
So, if your kids are downloading or steaming huge PS5 games, you will still be able to watch Netflix in 4K, make Zoom calls and listen to music online without any stuttering.
Along with that boost to hardware, EE also announced earlier this year the launch of a speedy service that will leave its rivals for dust. The new plan, which looks set to arrive in the summer, will offer consumers the chance to get broadband whizzed into their homes at speeds over 1.5Gbps.
To put that into some perspective, the current UK average is around 72Mbps making EE's offering over 20 times faster.
Speaking about the upgrade, Marc Allera, CEO, EE "We have a long history of collaborating with Qualcomm Technologies to create innovation in mobile for consumers – so we're delighted to evolve this strategic collaboration into our in-home products for the first time. EE broadband customers will be among the first globally to benefit from access to a certified next-gen Wi-Fi 7 home hub – providing them with the cutting-edge of innovation in connectivity".
And Cristiano Amon, CEO, Qualcomm Incorporated, added: "We're very proud to partner with one of the leading innovators in this industry to drive the transition to next generation broadband technology. Expanding our collaboration beyond 5G to include our leading-edge Wi-Fi 7 platform is further evidence of our mutual and long-term commitment to transforming the ways UK consumers work, learn, connect and are entertained."


Post source: Express