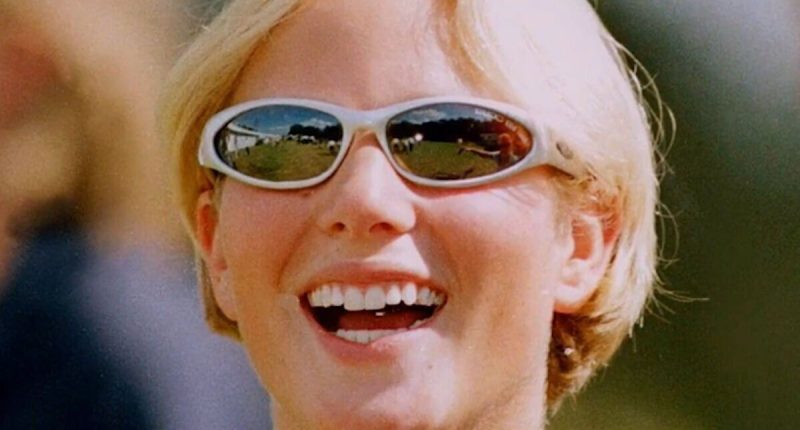 The "exciting" moment when Zara got her tongue pierced as a teenager was witnessed by the former royal butler, Grant Harrold.
Given her greater freedom than other family members, Grant, who spent seven years working for King Charles, highlighted the incident as proof that Zara has "always done it her own way".
The butler claims that it was "exciting" to see a member of the Royal Family had got their tongue pierced.
On behalf of Spin Genie, Grant told Express.co.uk: "She was the very first royal I met. In Scotland I was working and it was the weekend. It was all in the press that she had her tongue pierced and it was so exciting because when she was speaking to us, I suddenly saw the tongue piercing and I was like 'Oh, I've seen it'.
READ MORE: Princess Anne may be 'a very different' person with her daughter
"She's always done it her way and done her thing. You see her in the local towns with her kids doing the shopping, she doesn't have bodyguards or anything she really is just like us so why not go into it?
"I remember that weekend, I remember going out the house with a can of Coke because that's what she wanted and the housekeeper wanted me to take a glass.
"I said 'she doesn't want a glass, she wants a can', they said 'no, take a glass' and I thought 'oh god'.
"So I took a glass and went up to her and said 'the housekeeper told me to bring you a glass and a can'. She said 'I'll just have a can'.
"It was definitely summer and it was hot, I remember her asking for a Coke and I thought 'a Coke?' but of course, why not, she was only 17.
"The housekeeper was insistent I had to take a glass because it was the 'done thing', I think I even took it out on a tray and she was like 'I'll just have the can'."
According to the expert, Zara is so down to earth because of a decision made by her mother when she was born.
Grant added: "She's down to earth, she's fun, she's naughty. The deal that was done back in the day was Anne didn't want her children to have titles so they could have normal lives and do normal things, that's what she wanted.
READ MORE: Zara and Mike Tindall 'perform kisses for the cameras' expert claims
"Of course [Zara and Mike] are famous, how can you be a member of the Royal Family and not be famous?
"People say they are not senior members of the Royal Family but they are.
"I would class them as senior non-working members of the Royal Family, a bit like Harry and Meghan.
"They are senior members of the family but they can do what they want, they've got their own lives but they are still members of the Royal Family and I'm sure some of the things they do gets run past other people."
He additionally addressed rumours that Zara might follow her husband's footsteps into the jungle on I'm A Celebrity…Get Me Out Of Here!.
The butler commented: "Could Zara go in the jungle? Absolutely she could, 100 percent. Why would she? Why not, great PR for the Royal Family.
"Mike did an amazing job of it and everyone loved him and I'm sure they got a lot of respect, so if his wife turned up I'm sure they'll love it, absolutely love it. She's down to earth, she's fun, she's naughty.
"It's really possible that we'll see her go into the jungle and I think it will be positive if she does, I think people will like it. Even the palace might quite like it because it could be good PR."




Post source: Express