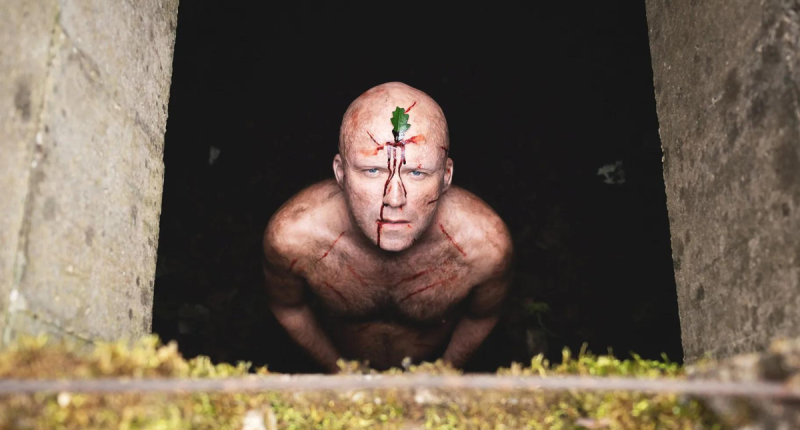 But it's not all doom and gloom in Kinnear's back catalogue: he's done a surprising amount of comedy, too. Count Arthur Strong was fairly low-rent as sitcoms go, but Kinnear is a highlight as Michael, the pleasingly hysterical butt of the jokes, a role completely at odds with his most famous work. 
More recently, he's gained a new generation of fans as the unfortunate twin brothers Captain Nigel and Admiral Chauncey Badminton in HBO's pirate sitcom Our Flag Means Death, but a far more underappreciated comedy performance is Sean, a lovable-but-blackmailing bowling alley employee in the 2015 film Man Up:
He's also brought an impressively varied range of public figures to life over the years: Lord Lucan in ITV drama Lucan, music entrepreneur Brian Epstein in John Lennon biopic Lennon Naked, controversial Downing Street figure Craig Oliver in Brexit: The Uncivil War, and Denis Thatcher in Margaret Thatcher: The Long Walk to Finchley:
Just this month, he portrayed an entirely new type of real-life character – Burnley businessman Dave Fishwick – in Bank of Dave on Netflix, a true story about a minibus salesman who decides to set up a community bank. 
As if we needed more proof of Kinnear's ability to morph into any role he chooses, last year he starred as multiple roles in British horror film Men, in which he played a disturbing and ever-increasing range of freakish men tormenting recent widow Harper (Jessie Buckley) on a remote village retreat:
It's quite staggering that his roles in Men, Bank of Dave and Our Flag Means Death all occurred within a year of each other. What's next for Rory Kinnear? Your guess is as good as ours – the man's got serious range.