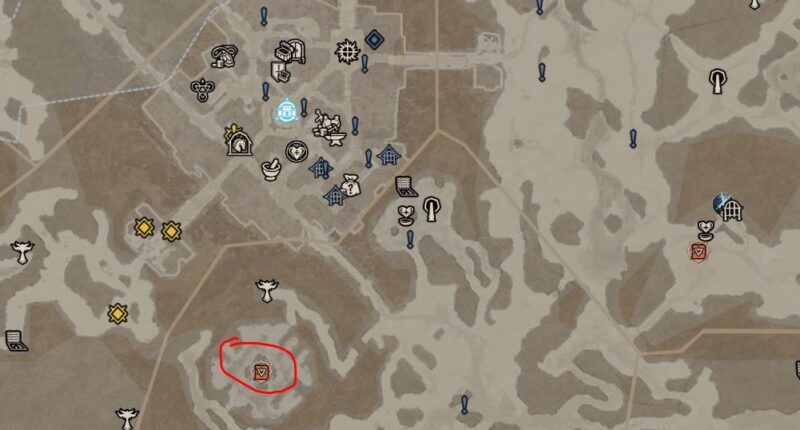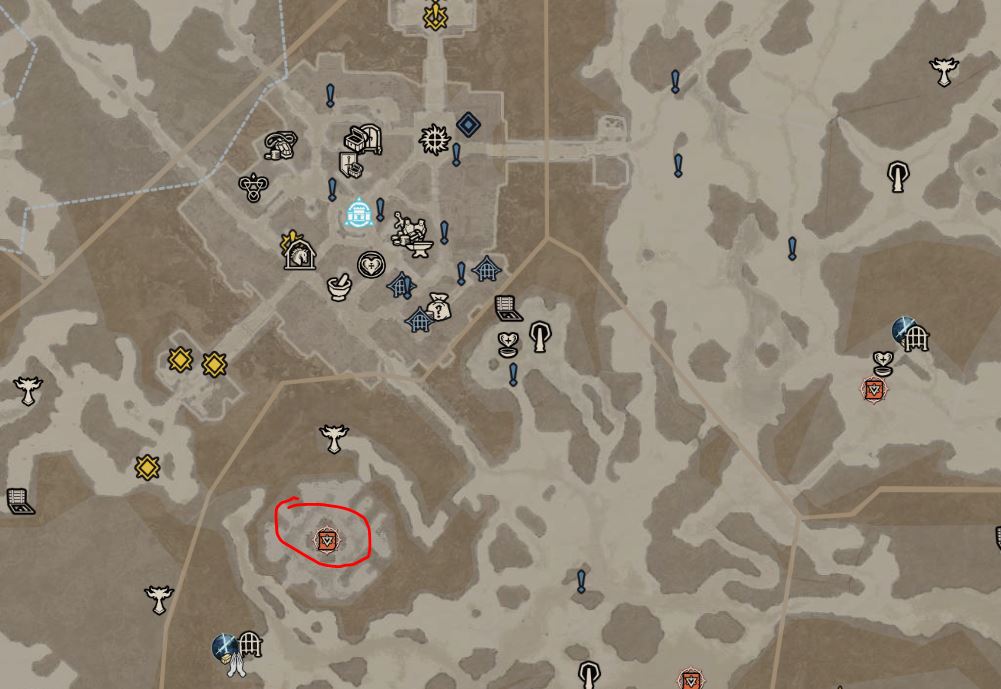 There, you will often find a simple "Hold Your Ground" event that requires you to kill waves of incoming enemies. This event is quick, close to a major town (and Dungeon), and thus can be reset pretty quickly. It's certainly one of the best places to farm some early Legendary gear (or Murmuring Obols) if you need some pieces between Levels 20-35 or so. 
Generally speaking, it's not a bad idea to farm World Events when possible (as mentioned above). However, if you can find a consistent Hold Your Ground event, those tend to be the quickest and most painless for Legendary farming purposes.
Fields of Hatred and Treasure Goblins
Fields of Hatred are some of the most fascinating farming locations in Diablo 4. On paper, they're just PvP zones, which means that they should really only appeal to PvP players. However, you can enter these zones and simply disable PvP if you just want to explore them. As it turns out, you might want to do just that if you're looking to farm Legendary loot. 
Early tests suggest that an unusually high number of Elite enemies regularly spawn in Fields of Hatred areas. So, even though they are open-world environments, a simple loop in these areas will tend to result in encounters against Elite enemies. You can even find packs of Elite enemies from time to time if you get really lucky.
More importantly, some players are reporting that you have a much higher chance of encountering a Treasure Goblin in these areas. While there are no official numbers to back that up, I can say that I encountered multiple Treasure Goblins in Fields of Hatred in both the Review and Retail versions of the game. I would go so far as to say that I saw more Treasure Goblins in those areas than I did in the rest of the game's areas combined. In any case, disabling PvP and touring the Fields of Hatred seems to be a decent farming strategy.
Helltide Events
Finally, anyone who has reached Diablo 4's endgame (or enabled World Tier 3) will want to spend as much time as possible farming Helltide events.