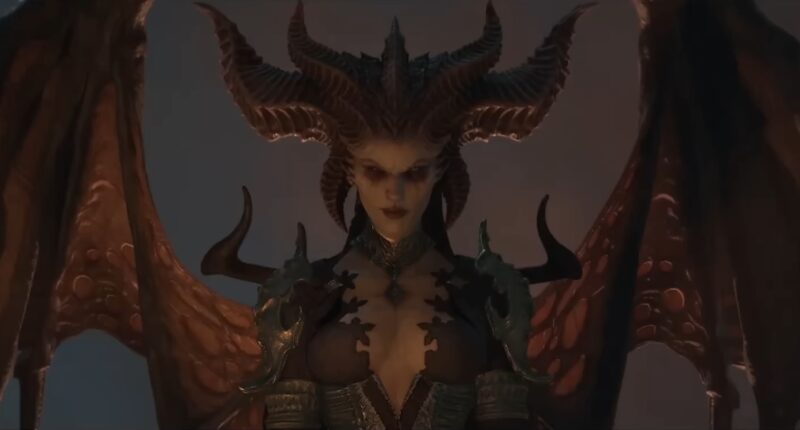 Currently, only the microtransactions shop is available in Diablo 4. Blizzard also plans to introduce a Battle Pass after launch. Anyone who wants to take a peek at the in-game shop and its services can do so from the Shop Menu. Each item costs Platinum, which is a premium currency you can only acquire by outright purchasing it or unlocking it through the Battle Pass. All things considered, nothing sets Diablo 4's microtransactions apart from the microtransactions in many other games. The title's shop even swaps out available items every few days, just like other microtransaction services.
As for Diablo 4's upcoming Battle Pass, if you have played any other game with one, you will know roughly what to expect. Each new Season in Diablo 4 will include a new Battle Pass. As you complete objectives, you will earn Favor that unlocks Battle Pass tiers, which likewise unlocks rewards such as cosmetics and the unique Smoldering Ashes currency (which can be exchanged for blessings for extra XP, gold, and Obols). Like other games, everyone can progress through the free Battle Pass, but players can also purchase the Premium Battle Pass for extra tiers and rewards, including Platinum. Players can also purchase the Accelerated Battle Pass, which is just a Premium Battle Pass but with a unique cosmetic and 20-tier skips.
Blizzard plans on selling Premium Battle Passes for 1,000 Platinum and Accelerated Battle Passes for 2,800 Platinum. Depending on how much Platinum Blizzard places in the Premium tiers, players could potentially purchase Premium Battle Passes without spending any money and keep purchasing them ad infinitum if they stick to completing Seasons. Of course, every Digital Deluxe Edition of Diablo 4 includes a Premium Battle Pass, whereas the Ultimate Edition packs an Accelerated Battle Pass instead.
How Expensive Are Diablo 4's Microtransactions?
Currently, Diablo 4's microtransaction shop only offers bundles of items, which makes its offerings few and exorbitant.
Microtransactions are divided into several categories: Accessories, Armor, Equipment, and Mounts. Accessories are generally the least expensive. For 800-1,000 Platinum players can purchase bundles that include one back item, one emote, and one headstone. Mounts are slightly more expensive, ranging from 800 Platinum for horse armor (yes, seriously) and two trophies to 1,500-1,600 for a horse, armor, and two trophies. Every character class can use any of the items in these collections.
For whatever reason, Blizzard made class-limited items the most expensive. Players can purchase armor bundles for anywhere between 1,200 and 1,800 Platinum. Each set includes a helm, gloves, pants, boots, and chest armor and is limited to a particular class. In other words, Druids can't use Necromancer microtransaction armors. Finally, there are the Equipment bundles, which include a full set of armor plus special character customization markings and two or three weapons skins (depending on the bundle). These are by far the most expensive microtransactions, costing anywhere between 2,400 and 2,800 Platinum.