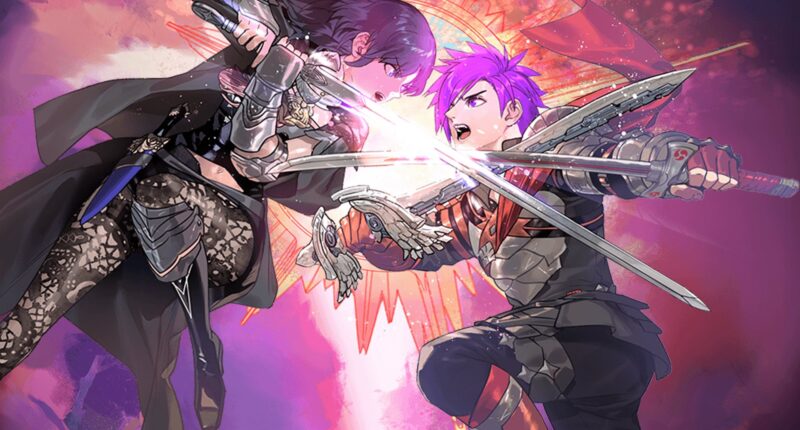 Even though the Fire Emblem franchise has been growing in popularity, it seems safe to say that nobody could have predicted the success of Fire Emblem: Three Houses. While Fire Emblem Warriors: Three Hopes isn't quite the follow-up to Three Houses that some fans are looking for, it still promises to be one of the most exciting Nintendo Switch games of 2022.
In February of 2022, Nintendo kicked off another one of its beloved Nintendo Direct presentations by announcing Fire Emblem Warriors: Three Hopes. The game, as its title suggests, is the successor to the first Fire Emblem Warriors (which is perhaps best thought of as a Fire Emblem-themed spin-off of the Dynasty Warriors series). Instead of featuring a who's who of popular Fire Emblem heroes/villains, though, this new Warriors game will focus on the main cast of Three Houses (with a few new additions). The trailer ended with a confirmed release date of June 24, 2022, and unless something goes terribly wrong in the next few hours, all signs point to Nintendo keeping its release date promise.
Come June 24, gamers around the globe will be able to play Three Hopes. While Nintendo has not announced a specific release time, the company is a creature of habit so far as that goes and usually releases games digitally at 9 pm PT the night before release day. Anyone who wants to pick up the game physically will either have to wait until stores open on June 24, order the game and hope it arrives that day, or visit a retailer holding a midnight release party.
If you can't wait until June 24 for Fire Emblem Warriors: Three Hopes' release (and who can blame you), Nintendo has you covered with a demo. Not only does that downloadable sample give players a taste of each story path, but you can even transfer your demo saves to the full release and pick up from where you left off. What if you want to go down a different path in the full game, though? Well, there sadly doesn't seem to be much you can do about that, but you will still receive bonus Platinum Points for playing the demo. It's a win-win either way.