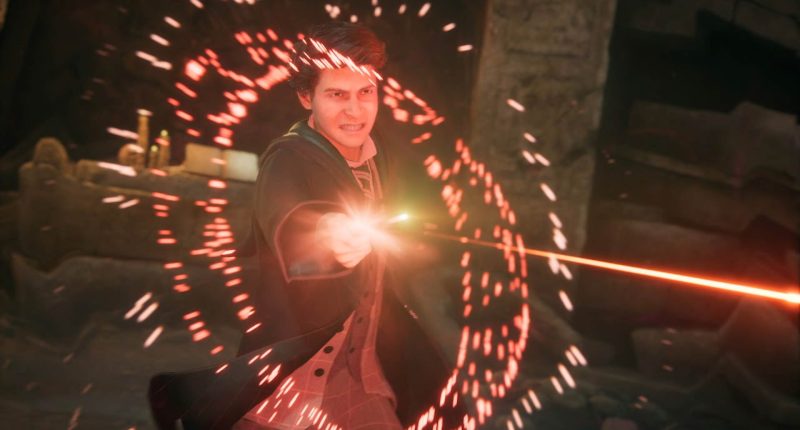 Hogwarts Legacy: Which Twitch Streams Have Drops Enabled?
While there is no official list of drop-enabled Twitch streams available at this time, they're easy enough to find. Simply head over to the Hogwarts Legacy Twitch page and look for the "Drops Enabled" tag. If that tag is present on a stream, then you will be able to receive drops from watching that stream.
Hogwarts Legacy: What Time Do the Twitch Drops Start?
Officially, WB says that "Twitch Drops will be available during the early access period, from February 7th, 2023 until February 24th, 2023." Unofficially, it seems that they may have been some confusion regarding the official start time. So far as we can tell, it appears that the drops won't actually start until the Early Access window for PC players has begun. Some viewers have reported receiving them earlier than that, but it may be best to wait until the PC Early Access period begins just to be safe. That should happen at 1 PM EST, February 7th.
From there, you should be able to receive drops up until February 24th. When you receive your drops, you will also receive a notification that tells you when your drops expire.
Hogwarts Legacy: How Long Do I Need to Watch Twitch Streams to Receive My Rewards?
Once you've linked your WB and Twitch accounts, you'll need to watch a drop-enabled stream for two hours in order to receive every available drop. To be more specific, you'll receive the following drops in this order for every 30 minutes that you've watched a supported stream (up until the two-hour limit):
Silver Dragon-Eyed Spectacles – Facewear Cosmetic
Urchin Hat – Headwear Cosmetic
Carmine Lightning Bolt Scarf – Neckwear Cosmetic
Lilac Ensemble – Outfit Cosmetic
Those rewards are available via every drop-enabled stream, but they're not the only rewards available. If you watch developer Avalanche Software's Twitch stream for 20 minutes (while your accounts are connected and enabled, of course), you'll also receive the following item: