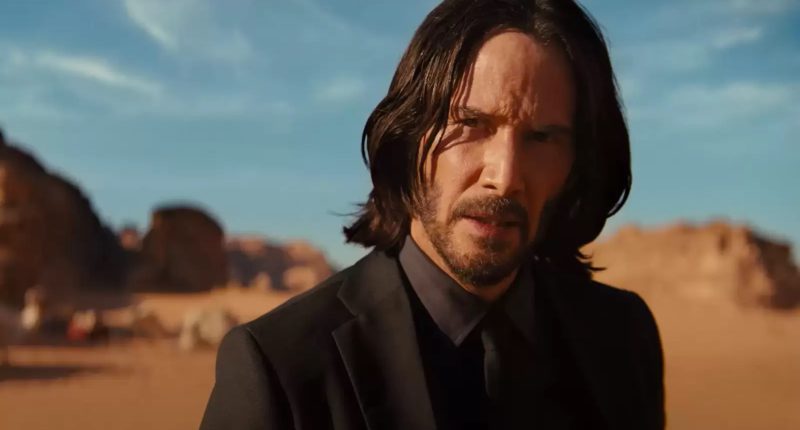 Considering Mr. Nobody was given ample screen time despite being slightly superfluous to the main story of Chapter 4, there's a good chance he's being set up as a future contender to have a spinoff. If, in the future, he connected with Winston in New York, it could make for a very interesting dynamic thanks to their shared history with John, and the Bowery King could once again act as a Q-like gadget provider. Plus, Anderson's great in the role, one of his standout scenes being Mr. Nobody sitting on a bench, enjoying a beer, watching the final duel between John and Caine take place. 
Whatever the filmmakers do, let's pray they don't call the spinoff "Mr. Nobody"—everyone would confuse Nobody with Mr. Nobody, and nobody wants that…
Akira
The John Wick: Chapter 4 post-credits scene saw Rina Sawayama's Akira making a move to assassinate Donnie Yen's Caine just as the father's about to reunite with his daughter. Her story, therefore, seems like the most plausible and possible follow-up. 
Akira's out for revenge for her father's death, but any future seems unlikely to focus on a showdown between Akira and Caine. Chapter 4 worked hard to make Caine sympathetic, with John sparing his life despite Caine ultimately killing him. It would be a shame, too, to have someone of Yen's considerable talent continue to be a villain. Instead any future Wick-verse movie seems to be gearing up to Caine training Akira to become an ultra-assassin and take out the people who truly led to her father's death: the High Table.
Again, please Stahelski and your team, don't call this one "Akira;" there's already a very famous, very excellent Akira out there.
Sofia
OK, so there's absolutely no setup for this in Chapter 4, but Halle Berry, who played the dog-loving Sofia in Chapter 3, previously told IGN, "There could possibly be a Sofia… her own movie. So she might not be in John Wick [4], but she might be doing her own thingy-thingy." Berry even said the projected spinoff would be "putting some ointment on a little sore," referring to the failed James Bond spinoff that would have centred around her Die Another Day character.