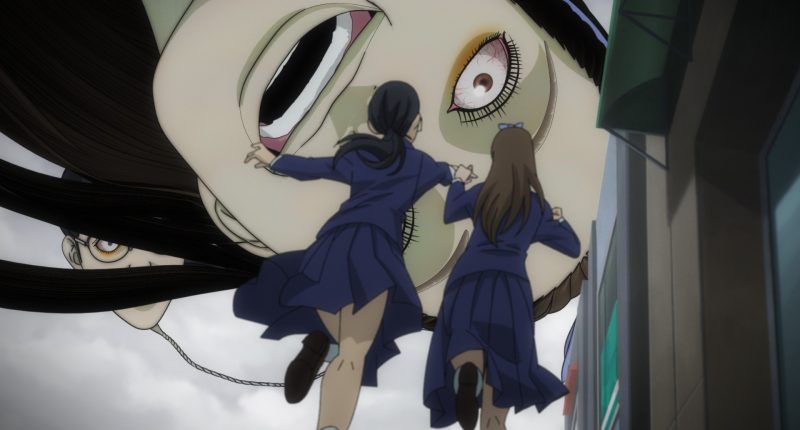 Soichi is back, probably to everyone's chagrin, and this time he has a sidekick. A stray kitten his sister brings home is an innocently cuddly ball of fur—until it ends up under his influence. Turns out this creature is a bakeneko, a yōkai (supernatural being) of Japanese lore that shapeshifts to look like a normal tabby until it can reveal its powers to Soichi. It sinks its fangs into unnaturally huge insects, licks up blood, and unleashes crackling bolts of lightning right in the house. This episode might have ranked higher if Soichi wasn't so unbearably annoying.
15. Ice Cream
Season 1 Episode 2
It starts out so innocently. Like any other kid on a sweltering summer afternoon, Tomoki begs his dad for something from the ice cream bus that comes around, even if it does have unsettlingly huge lashes on headlights that could easily double for eyes, never mind the demon-esque driver. None of that seems to faze Tomoki. Soon, he won't eat anything but ice cream, and then his friends all start morphing into ice cream that he greedily licks up. If they're on that bus every day, and it happens to them…you can see where this is going. Shiver.
14. Mold
Season 1 Episode 6
Does your refrigerator ever turn into a science experiment? Try your entire house. After leaving the country for a while, Akaska returns to find that his old middle school teacher's family, who he reluctantly leased the house to before he left, has let it fall into disarray. He then realizes the noxious odor coming from the bathroom is mold, and pretty soon, mold takes over the entire house until the house itself becomes it. Half alien takeover and half body horror, this episode insidiously creeps into your body until both you and Akaska realize there is no cure.
13. The Thing That Drifted Ashore
Season 1 Episode 8