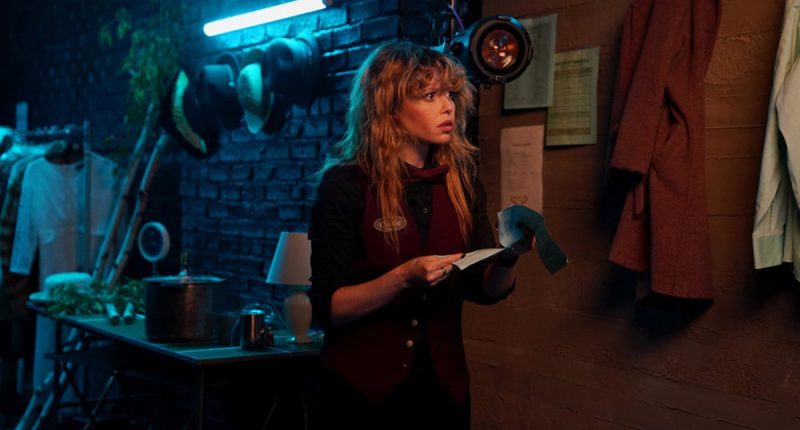 That sleuth is Charlie Cale (Natasha Lyonne), a scrappy underdog with an unusual talent: she is able to tell when something is lying. How is she able to do this? She doesn't know, she just successfully susses out lies one hundred percent of the time. While this ability is impressive, it's also not as useful as one might think. As Charlie mentions during the series' pilot, people lie about even the smallest of things so frequently that it's hard to determine what they're lying about in the first place. Additionally, the ways in which this ability could be useful (like say, gambling) often end up being more trouble than their worth. To that end, Charlie leaves her Nevada home behind and takes to the road and where she encounters a diverse array of murders that require her own lie detector brand of deduction.
For Poker Face co-creator, producer, and director Rian Johnson, Charlie's trip around the country to find cases of the week is in keeping with the geographically diverse legacy of classic detective dramas like Columbo.
"That was something baked into the DNA of the show from the beginning," Johnson tells Den of Geek. "Doing that Columbo or even Quantum Leap thing of having every episode be an anthropological deep dive into a little corner of America that you might not otherwise see."
If anyone would know the appeals of case-of-the-week Columbo-style storytelling, it's Rian Johnson. Though Johnson has some impressive TV credits in his resume (including the "Fly" and "Ozymandias" episodes of Breaking Bad), film is where the writer-director has made his hay. Known for crafting movies like Brick, Looper, and Star Wars: Episode VIII – The Last Jedi, Johnson's most recent efforts have been hardboiled detective stories starring Daniel Craig as the indelible (and almost unintelligible) Benoit Blanc. Knives Out launched the Blanc franchise with a murder mystery surrounding a squabbling rich family in 2019 and was just followed up by tech world whodunnit Glass Onion on Netflix last year.
In addition to creating murder mysteries, Johnson is a big fan of them. That's why when the director and his friend turned Poker Face co-creator and star Natasha Lyonne put their heads together to collaborate on a project, something in a beige raincoat came tumbling out.
"I went to her with just the biggest idea of 'I think we should do a case of the week show with you at the center of it,' and that was it," Johnson says. "As a collaborator and as a friend, it's been a joy. She is as advertised – like everything you would imagine she is. She's got this crazy, insane, amazing brain."