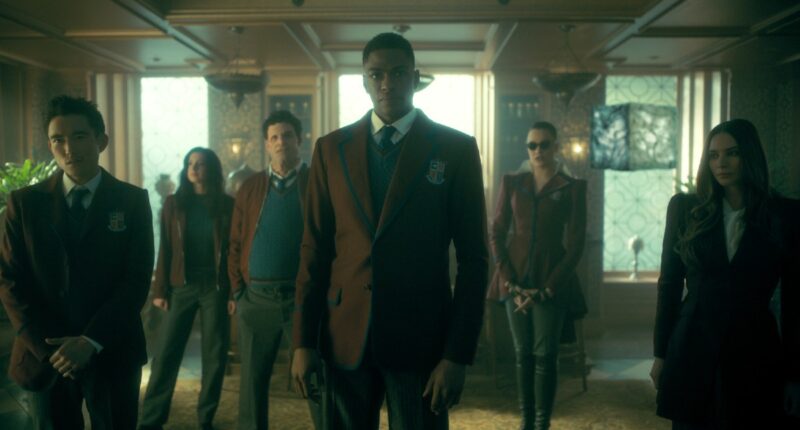 Justin Cornwell as Marcus Hargreeves (Number One)
Marcus Hargreeves is to the Sparrows what Luther is to the Umbrellas…albeit a touch more respected. Here is Netflix's description of the character: "A charming, chiseled, colossus. Honest, virtuous, and demanding, Marcus keeps the family together. Graceful but lethal, calculated but compassionate, he is as smart as he is strong. Marcus is disciplined, rational and in control. He oozes confidence and leadership without ever having to raise his voice."
Raised in Cleveland, Ohio and Louisville, Kentucky (where he attended the University of Louisville), Justin Cornwell is an actor best known for playing young Jeronicus Jangle in Netflix film Jingle Jangle. He also had a major role in the CBS crime drama Training Day, which was cut short after the untimely death of his co-star Bill Paxton.
Justin H. Min as Ben Hargreeves (Number Two)
Yes, Justin H. Min and his character Ben have been a part of The Umbrella Academy since the very beginning. This Ben, however, is different enough to constitute an entirely new character. Here is what Netflix has to say about him: "This is not the sweet Ben we know and love.This Ben is a Machiavellian tactician, wrapped up in a pretty boy body with a rumbling inner-squid. Vicious, pragmatic, and hyper-vigilant— Ben is determined to gain his status as the leader at all costs."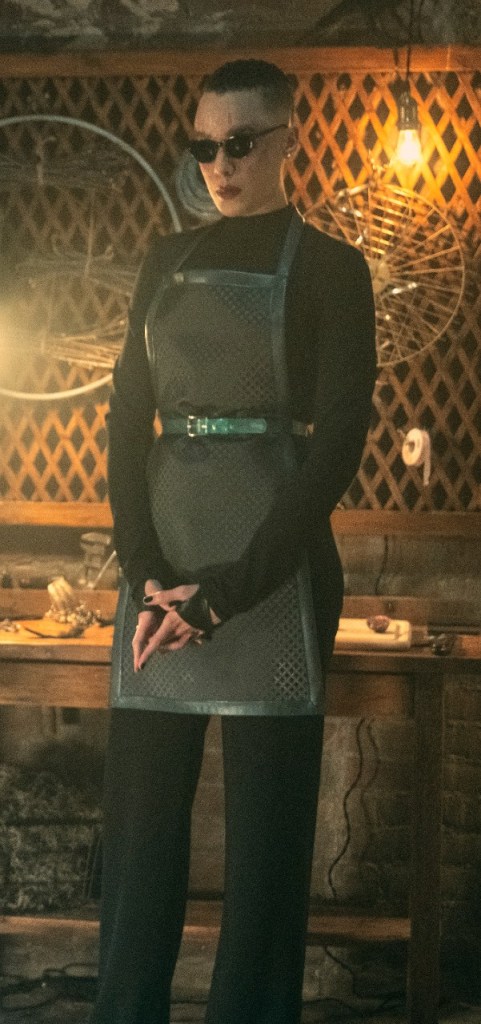 Britne Oldford as Fei Hargreeves (Number Three)
Adorned with a pair of enigmatic glasses, Fei has an affinity for ravens. Per Netflix: "Fei sees the world in a special way. She comes across as a misanthrope who would rather be alone than spend even a second with you. But truth be told, Fei wishes she had a friend. Most of the time, Fei is the smartest person in the room and willing to work things out. But if you cross her there's no looking back because Fei won't stop until the job is done."
Britne Oldford is a Canadian actress who has some TV roles of note under her belt including: Cadie Campbell on Skins (U.S.), Alma Walker on American Horror Story: Asylum, and Regan on Hunters.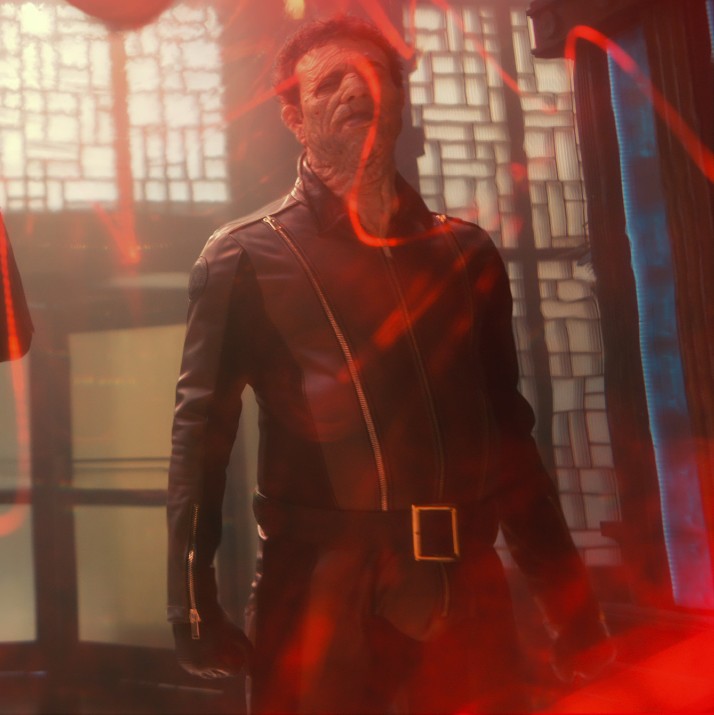 Jake Epstein as Alphonso Hargreeves (Number Four)
Due to the "I am rubber, you are glue" nature of his power, poor Alphonso looks like he has seen better days. The character's official description reads: "Years of crime fighting have left his face and body with countless visual reminders of his battles. To compensate, Alphonso is armed with a caustic and biting sense of humor. The only thing he likes better than verbally battering anyone foolish enough to get in his face, is a good pizza and a six-pack of beer."