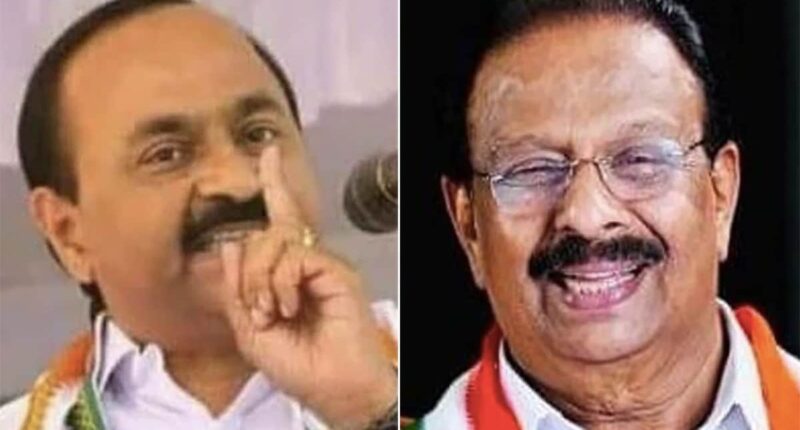 Thiruvananthapuram:
A viral video in which two senior Congress leaders in Kerala are purportedly seen having an argument over addressing a press conference has brought embarrassment to the party in the southern state.
KPCC Chief K Sudhakaran and Leader of Opposition in the Assembly V D Satheesan are seen arguing with each other over who should address the reporters first at the press meet held soon after the victory of the party candidate in the recent Puthuppally bypoll was declared.
As the video went viral on social media platforms, Mr Satheesan came out with an explanation on Wednesday, saying it was just a friendly exchange and there was no serious disagreement between them.
When reporters asked about the video, he admitted that there was some argument between them at that time.
But it was not like the one which you (media) imagined, he said with a smile.
"When the party candidate won the bypoll with a record majority of over 37,000 votes, the KPCC chief said he would give full credit for the victory to me during the press meet. But I disagreed with it. I told him that the credit should be given to Team United Democratic Front," he said.
Satheesan further said that when Sudhakaran continued to insist, he handed over the microphone to him.
The LoP said the KPCC Chief was very adamant and said what he wished to say in the press meet and gave him the whole credit of the bypoll victory.
He also said that he didn't speak much during the press conference as he was suffering from a throat infection.
In the video, it could be seen that a visibly annoyed Satheesan was turning the television channel microphones, placed on a table in front of them, towards Sudhakaran and remaining silent throughout the press meet.
Satheesan was also seen refusing to accept the shawls presented to him by the party workers at the venue of the press conference.
Sudhakaran is yet to comment on the incident.
(Except for the headline, this story has not been edited by NDTV staff and is published from a syndicated feed.)


Post source: Ndtvnews