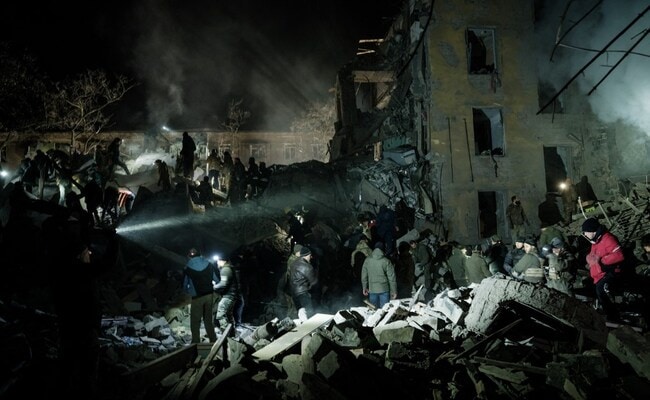 Kramatorsk:
At least three people were killed Wednesday and 20 wounded when a Russian rocket struck a residential building in the centre of the eastern city of Kramatorsk, Ukrainian officials said. AFP saw two bodies at the scene as rescue workers cleared the rubble.
"Two hours ago, the Russian occupiers hit a residential building in the centre of the city with a rocket and completely destroyed it," regional governor Pavlo Kyrylenko said on the Telegram messaging app.
The regional police said on their official website that it was "preliminarily known that there are three dead civilians and 20 wounded".
"Peaceful people died and are under the rubble," Ukrainian President Volodymyr Zelensky wrote after the rocket strike. "This is the daily reality of life in our country."
Kramatorsk is located in the eastern industrial region of Donetsk, parts of which, including its largest city, have been controlled by Kremlin-backed separatists since 2014.
Moscow is seeking to capture the entire region after declaring it part of Russia last year.
(Except for the headline, this story has not been edited by NDTV staff and is published from a syndicated feed.)
Featured Video Of The Day
"Replacing Old Political Vehicles…": N Sitharaman's Slip Of Tongue, And A Smile


Post source: Ndtvnews