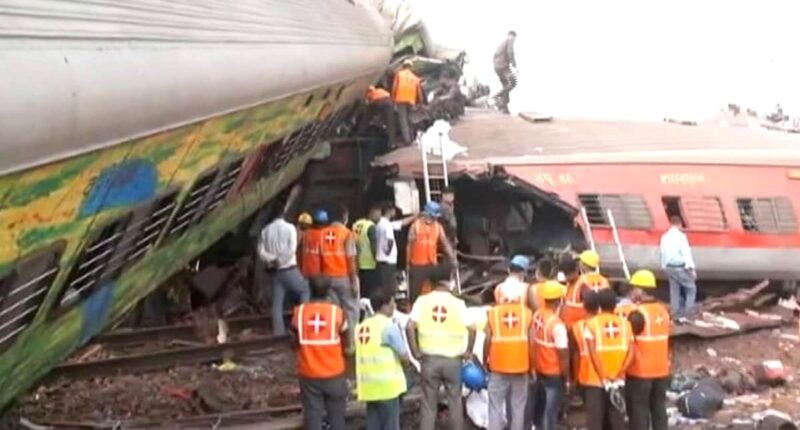 New Delhi:
At least 233 people were killed and over 900 were injured as four coaches of the Coromandel Express derailed in Odisha's Balasore district on Friday evening, following which it collided head-on with a goods train coming from the opposite direction on the other line.
The train crash is one of the deadliest such accidents since independence, data shows.
Here is what we know so far about the Odisha Train Accident:
Coromandel Express, which was going from Kolkata to Chennai, rammed the derailed coaches of the other train, which was going from Bengaluru to Kolkata.
People from one only bogie are yet to be rescued, which is severely mangled.
Railway tracks were almost destroyed at the spot as mangled coaches lay strewn all over, with some having mounted on another, while a few bogies turned turtle due to the impact.
Prime Minister Narendra Modi expressed his distress over the accident, and announced an additional compensation of Rs 2 lakh for the family of those dead and Rs 50,000 for the injured from the PM's National Relief Fund (PMNRF).
The Odisha government issued helpline 06782-262286. The railway helplines are 033-26382217 (Howrah), 8972073925 (Kharagpur), 8249591559 (Balasore) and 044- 25330952 (Chennai).


Post source: Ndtvnews