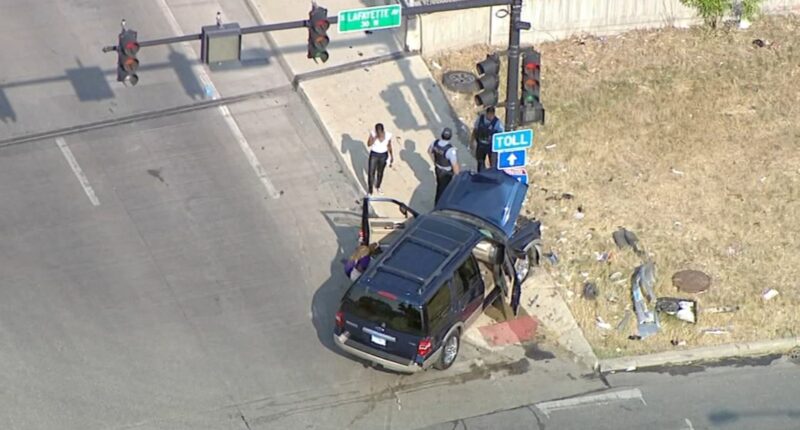 By
ABC7 Chicago Digital Team

Friday, June 9, 2023 3:45AM
CHICAGO (WLS) — Six people were injured, including three children, in a Greater Grand Crossing crash Thursday afternoon.
The crash happened just before 5 p.m. between two SUVs at West Marquette Road and South Lafayette Avenue.
Officials have not commented on what caused or led up to the crash.
About 4:30 p.m., a woman was driving a hatchback west in the 100 block of West Marquette Road when she tried to turn left onto South Lafayette Avenue but was struck by a man driving an SUV east on Marquette Road, Chicago police said.
The woman's car then hit a traffic light pole, police said.
Three boys in her car – ages 6, 9 and 13 – were taken to Comer Children's Hospital, where they were listed in good condition, according to police.
A woman, 37, was transported in fair condition to University of Chicago Medical Center, Chicago fire officials said.
No further details have been released.
The Sun-Times Media Wire contributed to this report.
Copyright © 2023 WLS-TV. All Rights Reserved.


Post source: Abc7chicago