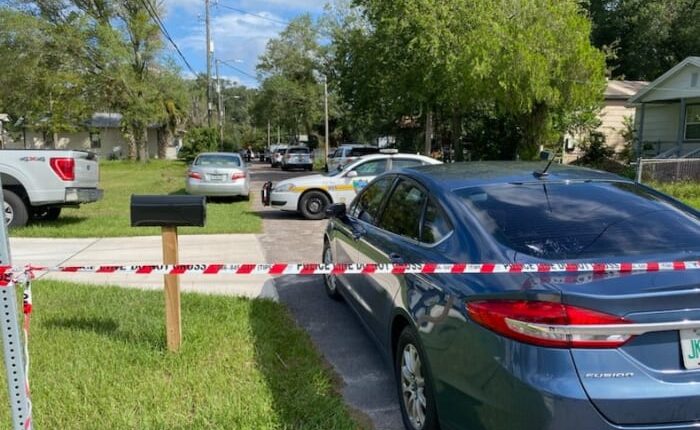 JACKSONVILLE, Fla. – A 9-year-old boy was "accidentally" shot by his 6-year-old brother Sunday morning at a home in the Hogan's Creek neighborhood, according to the Jacksonville Sheriff's Office.
The shooting happened inside a home on Mount Herman Street.
JSO said the parents and five children were in the home at the time of the shooting. It's unclear if the parents owned the gun or if the gun was locked in a secured place.
JSO said the parents took the 9-year-old to the hospital around 7 a.m. with non-life-threatening injuries.
David Hammock, a neighbor, told News4JAX that he has seen those children in the neighborhood walking their dog plenty of times.
"If it was me and I had kids, I'd put it in a box and hide it. I don't care if you have to hide it in the attic or dig a hole. Keep the guns away from your kids because you never know if something like this is going to happen," Hammock said.
Crime scene detectives are processing evidence and interviewing everyone who was in the home. All parties are cooperating with police.
Last week there were two cases of children being shot in Jacksonville.
A 3-year-old was shot and killed at an apartment complex on Saturday. Three days later, a 6 and 12-year-old were shot. The 6-year-old in that shooting died.
The neighbor said one answer to preventing these murders is by having more police patrolling the neighborhoods.
Copyright 2023 by WJXT News4JAX – All rights reserved.
Post source: News 4jax