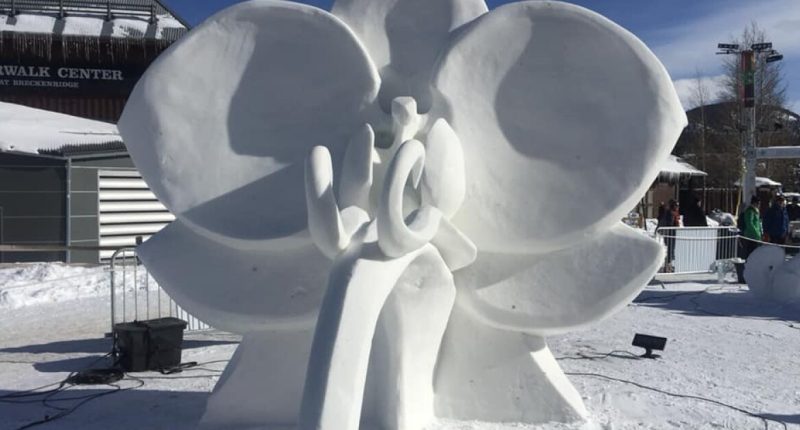 DENVER – Every weekend, Denver7 compiles a list of some fun events you might enjoy. Here are our picks for the 7 best things to do in the Denver metro area and beyond this weekend.
1. Go see massive snow sculptures in Breckenridge
If you're not a skier but need an excuse to venture into the mountains this weekend, what better excuse than to see a dozen massive sculptures made entirely of snow? The 2023 International Snow Sculpture Championships are now underway in Breckenridge and will be on display starting Friday, Jan. 27. The sculptures will be on display through Feb. 1. More info. here.
2. There's a different kind of fest honoring Ullr this weekend in Golden
You've heard of Ullr Fest – the yearly celebration that pays tribute to the Norse god of snow in Breckenridge – but if you can't wait until December to get the party started, head to Golden this weekend for the UllrGrass Music and Beer Festival. It'll take place on Jan. 28 in Parfet Park. For more info. and tickets, click here.
3. Check out some of the best skiers and snowboarders in the world at X Games in Aspen
Nearly 100 of the world's top winter athletes will descend upon Aspen this weekend to participate in the biggest snow sport event of the year. The free, three-day event allows spectators to see these athletes compete in Ski and Snowboard SuperPipe, Slopestyle, Big Air, and Knuckle Huck at Buttermilk Ski Resort in Aspen. Did we mention there will be live music? Check out the lineup here.
4. Down for some music? Head to Keystone's Winter Bluegrass Weekend
If you're down for a little more music in your life, Warren Station will be rocking for two nights with a fantastic lineup featuring some of Colorado's most talented string bands. Elk Range will open for Sweet Lillies on Friday night, and the party continues with Floodgate Operators, Full Cord, and Andy Thorn and Friends. For more info. and tickets, click here.
5. A quirky annual tradition is taking place this weekend in Manitou Springs
It's no secret most of us are not fond of fruitcake and would rather toss it than be subjected to another bite during the holidays. The idea wasn't lost on the people of Manitou Springs, who in 1995 started tossing them around in downtown. The tradition continues this week for the 28th year. Tickets are $1 and the event takes place at Memorial Park. More info. here.
6. Celebrate the Lunar New Year at Far East Center in Denver
Truong An Gifts and Little Saigon Supermarket will be hosting Lunar New Year celebrations on Saturday and Sunday with lion dances and performances, games, contests, a guiding mountain dragon dance, and more. The event is free and open to the public. For more info., click here.
7. Want to get a good workout? Clime a mile during the Mile High Stair Climb
The Mile High Stair Climb is a word-class tower running event benefiting the American Lung Association. The climb is held at Republic Plaza (which stands at 714 feet tall), and when you consider it's one mile above sea level, well then… you'll be climbing the highest stair climb in the world. More info. and tickets can be found here.