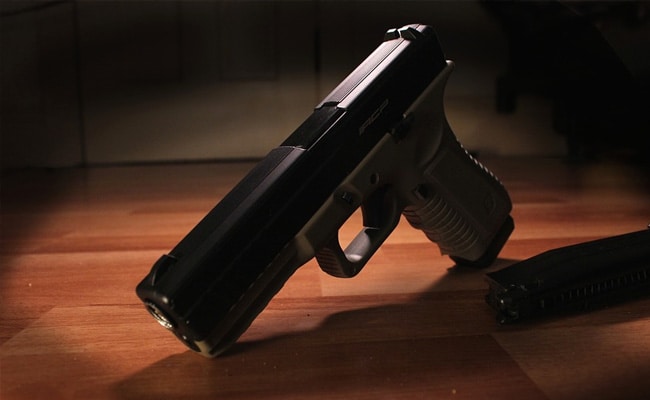 Chandigarh:
Recommendation has been given for suspension or cancellation of 8,100 arms licences in Punjab, a top state police official said on Tuesday.
More than 800 of these have already been cancelled, the official added.
"We are reviewing the licences, of which 8,100 have been recommended for cancellation and suspension.
"Of these, over 800 have already been cancelled and nearly 1,460 have been suspended. All licences are being reviewed. The process is in pipeline and it is an ongoing process," Inspector General of Police (headquarters) Sukhchain Singh Gill told reporters here.
Asked whether recommendation has also been given for arms licences cancellation or suspension of any aides of Waris Punjab De chief and radical Amritpal Singh, Gill said, "I don't have specific knowledge, but the review is part of exercise to review all licences".
"All licences are being reviewed and wherever violations are coming to fore, these are being cancelled or suspended," he said.
Last month, Amritpal and his supporters, some of them brandishing swords and guns, broke through barricades and barged into the Ajnala police station on the outskirts of the Amritsar city, clashed with police for the release of one of Amritpal's aide.
Responding to another question, he said 170 FIRs have so far been registered for glorification of weapons in the state.
Meanwhile, on drug issue, Gill said Punjab Police have arrested 11,360 drug smugglers, including "1628 big fish" since July 5, 2022.
The police have registered 8,458 FIRs of which 962 are related to commercial quantity, he said.
He said since July, police teams have recovered 612.78 kg heroin from across the state after carrying out cordon and search operations in drug-affected areas besides laying 'nakas' at vulnerable routes across the state.
Additionally, 147.5 kg heroin was recovered by the teams of Punjab Police from seaports of Gujarat and Maharashtra, taking the total effective recovery of heroin to 760.28-Kgs in just eight months, he said.
On the arms licences issue, the state assembly was informed on Saturday that Punjab has a total of 3.73 lakh arms licences, with Gurdsapur leading a list of districts in the state.
The state government has cancelled 813 arms licences and of them, 89 belonged to persons who were having criminal background, the assembly was informed.
According to a reply to an unstarred question on details of arms licences in Punjab in the state assembly, there are a total of 3,73,053 arms licences in the state.
Gurdaspur district had maximum 40,789 licences of weapons, followed by 29,353 in Bathinda, 28,340 in Patiala, 26,756 in Moga, 23,201 in Amritsar (Rural) and 21,432 in Ferozepur, according to the reply.
The maximum number of arms licences were cancelled in 235 in Mohali, followed by 199 in Pathankot, 87 in Ludhiana (rural) and 84 in Faridkot, as per the reply.
All 27 arms licences cancelled in Amritsar were held by persons having criminal background, according to the reply.
Notably, the Aam Aadmi Party government in November last year had banned public display of firearms and songs promoting a gun culture and violence.
(Except for the headline, this story has not been edited by NDTV staff and is published from a syndicated feed.)


Post source: Ndtvnews