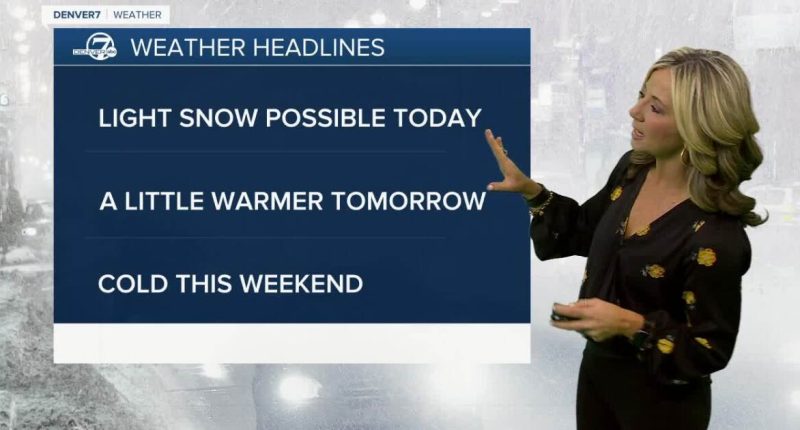 DENVER — The cold weather will hold across Colorado again on Wednesday with some light snow possible throughout the day. Very little accumulation is expected but the roads could turn a little slick in spots. We'll see highs in the upper 20s to low 30s this afternoon.
Temperatures should moderate a little Thursday and Friday, but will still be several degrees colder than the average highs in the middle 40s. We'll see upper 30s on Thursday and low 40s on Friday.
By Saturday, a fresh blast of cold air will arrive with the passage of a cold front. Snow will be likely on Saturday with a few more inches of snow accumulation and bitter cold temperatures late Saturday into Sunday and Monday.
The cold weather pattern will continue through at least the middle of next week.
Denver7 Weather
Click here to watch the Denver7 live weather stream.