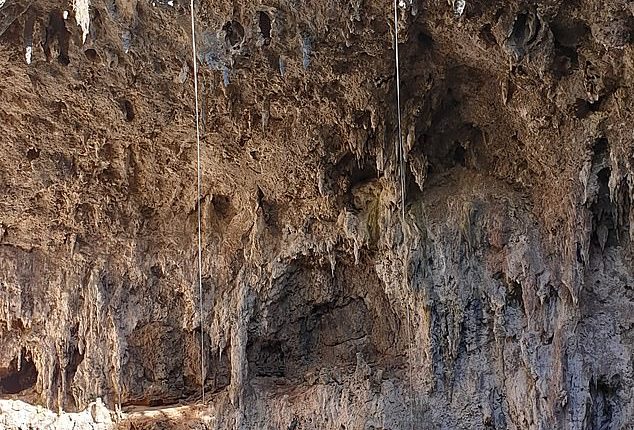 Horror as abseiling teacher plunges to his death in front of schoolkids on an excursion
Abseiling instructor fell at Brides Cave, three hours from Perth
He was teaching a high school excursion group 
Some teachers and students were already at the base 
An abseiling instructor has plunged to his death in front of shocked students and teachers during a school excursion at a popular Australian natural landmark. 
The 53-year-old was teaching students from a Perth high school who had travelled to Brides Cave in Boranup, three hours south of the WA capital. 
Police were initially called to the well-known site near the tourist town of Margaret River about 3.20pm on Thursday to support SES volunteers and paramedics. 
'A number of students and teachers had already abseiled down to the bottom of the cave area when the instructor fell,' police said in a statement. 
Brides Cave in Boranup (pictured) near Margaret River is a popular abseiling spot. The students from a Perth high school were on an excursion when their instructor plunged 
First aid was provided to the man until an RAC Rescue helicopter paramedic was lowered down into the cave and took over care of the patient.
Sadly, he was unable to be revived.
'DFES State Emergency Service volunteers and the man's colleagues were able to provide guidance and instruction to safely recover the deceased, students and teachers from the bottom of the cave.'
WorkSafe WA is aware of the incident and is investigating.
A report will be prepared for the coroner. 
Some students and teachers had already abseiled to the bottom of the cave (pictured) and provided first aid to the man