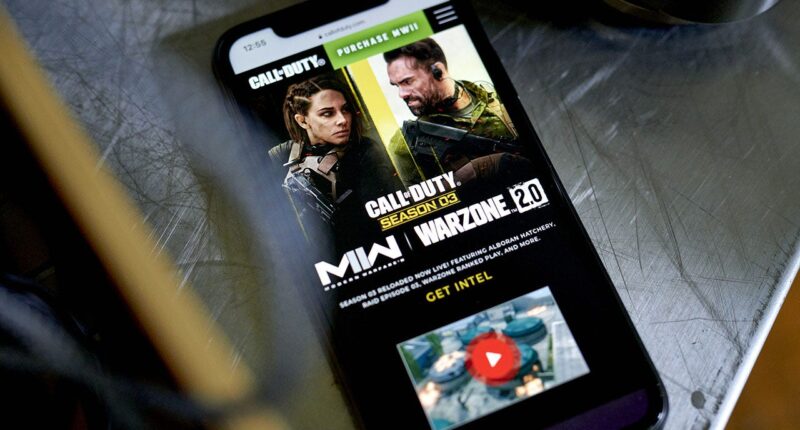 Video game publishing giant Activision has pulled a collaboration with a popular streamer of its "Call of Duty" franchise in response to a tweet in which the star said that a school board voting to designate June as LGBTQ Pride month should "leave little children alone."
Nick Kolcheff, who goes by "Nickmercs" and streams the popular first-person shooter (FPS) games on streaming platform Twitch, tweeted in response to footage of a clash between demonstrators outside a school board meeting in Glendale, California, where the board was voting to officially designated June as Pride month.
"They should leave little children alone. That's the real issue," he tweeted.
200 LGBTQ GROUPS DEMAND TARGET RESTOCK PRIDE MERCH, RELEASE STATEMENT: 'NO SUCH THING AS NEUTRALITY' 
The tweet sparked pushback from others within the industry who accused him of stoking anti-LGBTQ sentiments, with one game developer calling the remark "harmful, incorrect and ignorant."
Kolcheff defended himself online, saying that he felt — particularly as a new Dad — that the sort of conversations involved should be left to parents, not teachers. He rejected the claim that it was an "anti-gay" tweet.
"I simply feel that I want to be the one and my wife wants to be the one to speak to our child about stuff like that. And that was the tweet, that was the tweet," he said on his stream.
FORMER TARGET EXEC REVEALS THE 'ONE ITEM' THAT SPARKED CONSUMER FIRESTORM
"I didn't mean to upset anybody, I know that I did. I'm not apologizing about the tweet, because I don't feel like it's wrong. I'm going to stand by what I said, I'm not going to delete the tweet I just want to make sure everyone understands the point I was trying to make by tweeting my response."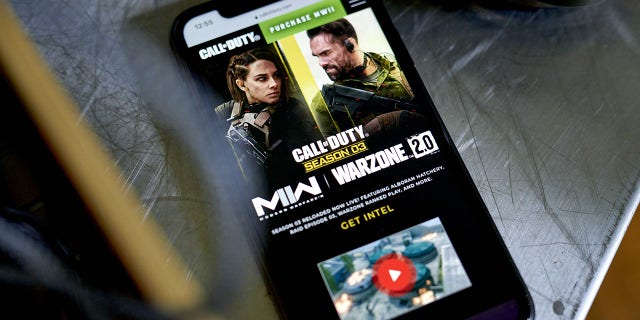 However, Activision soon announced that it was dropping an operator bundle — essentially a Nickmercs-themed in-game costume and other virtual cosmetic items purchasable for real money via the in-game store — from its two main COD titles, Warzone and Modern Warfare II.
"Due to recent events, we have removed the "NICKMERCS Operator" bundle from the Modern Warfare II and Warzone store. We are focused on celebrating PRIDE with our employees and our community," the statement said.
While some streamers criticized Kolcheff's move, others came out in support, with top Call of Duty streamer Dr. Disrespect, uninstalling the game on his stream in response.
"I feel they need to apologize publicly to him or reinstate his bundle for me to consider Call of Duty again, that's where I'm at," he said, calling the move by Activision a "tough one to digest" and "embarrassing."
The incident taps into an ongoing national debate about Pride celebrations the extent to which children should be encouraged or even mandated to participate in them, if at all.
Target recently came under fire after displaying "tuck-friendly" women's bathing suits for transgender-identifying people, as well as Pride-themed apparel for children and infants.
CLICK HERE TO GET THE FOX NEWS APP
The company responded by moving some Pride products to less-prominent sections of the store and removing other merchandise altogether. Target said it had moved the products to ensure employees' safety.
However, that sparked a separate backlash from hundreds of LGBTQ groups, who demanded that the company "denounce extremists" and restock the controversial merchandise.