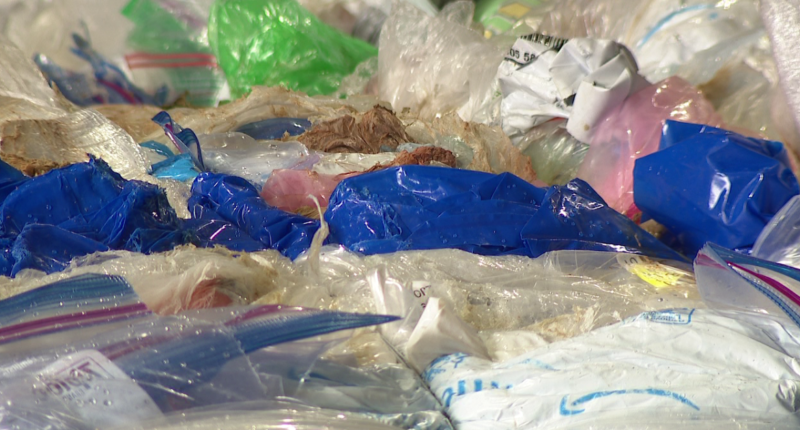 BOULDER, Colo. — Single-use plastic bags have cost 10 cents each statewide for six months now, under Colorado's Plastic Pollution Reduction Act that aims to reduce litter and contamination. While it will be some time before we get aggregate data of statewide impacts, some early local data and observations from recycling centers show promise.
For each 10 cent fee, four cents is retained by the business to cover costs, and six cents is sent to the local city government.
Boulder, which has had a plastic bag fee since 2013, has brought in more than $2.5 million since it went into effect, with about $260,000 collected annually. Denver, which has been charging for plastic bags since July 2021, has collected more than $4 million in that time.
Local governments are able to use funds collected for environmental and sustainability goals, such as plastic pollution mitigation and for reusable bags to hand out.
Politics
Where does Colorado's 10-cent plastic bag fee go?
9:57 PM, Jan 26, 2023
Still, the goal of the fees is not to actually make money for local governments. Rather, it is to incentivize each of us to bring reusable bags when we go out to shop and eat. In that regard, Eco-Cycle has advocated single-use bag bans and is optimistic they will help Coloradans greatly reduce pollution and contamination.
Randy Moorman, director of policy and community campaigns for Eco-Cycle, said that while the organization does not yet have complete data to share, it has seen a reduction in plastic bags brought in.
"When I'm shopping at my local King Soopers, I am so amazed by the number of people that are walking in with reusable bags or no bags at all," Moorman said. "So I've seen, anecdotally, a huge change. And what I'll also tell you is that our municipal parks departments — like Aspen is one that has done study recently — have found a huge reduction in the number of plastic bags they're having to clean up in their parks, or the number of bags they're having to take out of their storm drains that get clogged. So, not only is this an environmental benefit by reducing the use of these bags, it's becoming a huge savings for our municipalities in our public tax dollars."
Eco-Cycle has collected single-use plastic bags at its Center for Hard-to-Recycle Materials. The bags are difficult to recycle because they can clog the machine that sifts through materials brought in, and Moorman said it has costed the organization about $100,000 per year to deal with the contamination and required repairs. Reducing the amount of bags coming in has been greatly helpful in this way, too. 
Above all, Moorman said, it is vitally important to tackle what is the number one source of litter found during river and creek clean ups throughout the state.
"We are getting used to it. It's easy," he said. "It's something easy for us to do good for the environment [and] good for our health."
As of January 1, 2024, a full ban on plastic bags will go into effect across the state, with some exceptions for small businesses. The City of Denver tells Denver7 it expects a "dramatic shift towards paper bags" as well as increased use of reusable bags with the change.