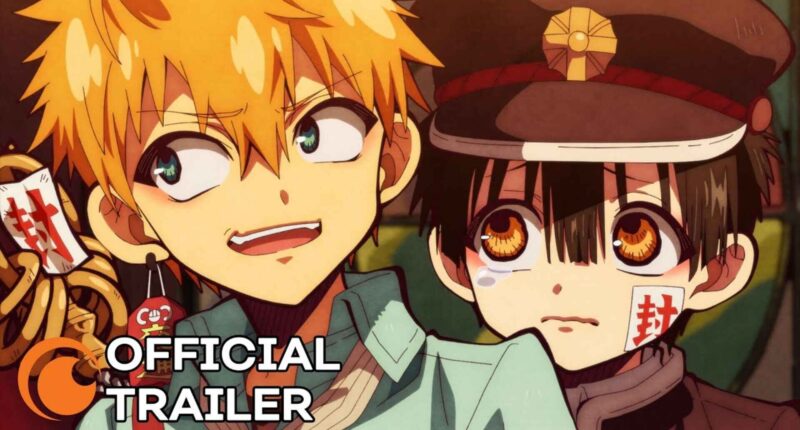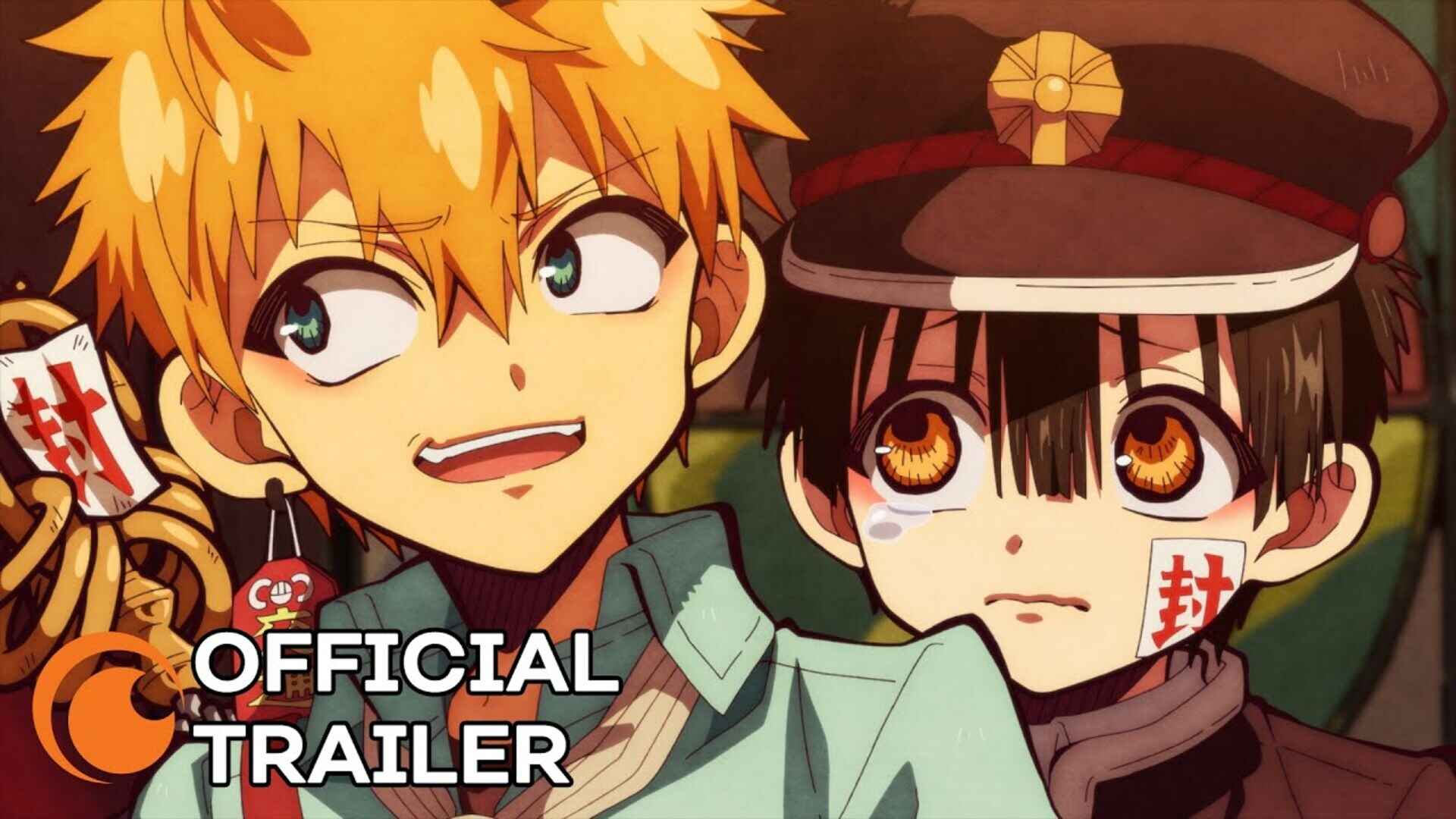 The official website for the short television version of Iro Aida's After-School Hanako-kun (Hkago Shnen Hanako-kun) spinoff manga drops some exciting news, which sparked the interest of anime fans. Let's take a look at the most recent developments that have peaked the interest of fans all across the world. The beautiful ending theme song, "Koi! Koi Koi" (Come to Me, Deep Love), beautifully performed by Akari Kit, accompanied by the equally talented Yuri Yoshida, Chitose Morinaga, and Mai Kanazawa, each voicing their respective characters Nene Yashiro and Mokke, is one of the promotional video's most delightful surprises. The countdown to the anime's launch on TBS on October 12 has begun. After-School Hanako-kun Anime Video Theme Song Revealed
"Koi! Koi Koi": The Ending Theme Song
One of the most delightful surprises from the promotional video is the enchanting ending theme song, "Koi! Koi Koi" (Come to Me, Deep Love), beautifully performed by Akari Kitō, accompanied by the equally talented Yuri Yoshida, Chitose Morinaga, and Mai Kanazawa, each voicing their respective characters Nene Yashiro and Mokke.
Premiere Date and Streaming Details
The countdown has begun, with the anime scheduled to premiere on TBS on October 12. What's even more exciting is that Crunchyroll is set to stream the anime on the same day at 2:00 p.m. ET, ahead of the Japanese premiere. Anime enthusiasts in North America, Central America, South America, Europe, Africa, Oceania, the Middle East, CIS, and India can all join in on the excitement.
Familiar Faces Return
Fans of the beloved Toilet-Bound Hanako-kun television anime will be delighted to know that the upcoming After-School Hanako-kun anime will feature a returning cast. Get ready to reunite with your favorite characters!
Behind the Scenes
Masaki Kitamura, famed for their work on Gundam 00, is the director behind the magic of this anime adaptation, directing the talented staff at Lerche and Studio Hibari. Kazuma Nagatomo is in charge of the series writing, providing a compelling story. These characters will surely be brought to life by Aya Higami, who serves as both character designer and principal animation director. As compositing director of photography, Mizuho Shimada will produce aesthetically beautiful moments. Hiroshi Takaki, who returns from the Toilet-Bound Hanako-kun anime, will create the soundtrack that sets the tone.
Teams
This project boasts a skilled crew, including:
Color Design: Saki Tada
Editing: Kazuo Kajikawa
Music Production: Pony Canyon
Sound Director: Satoki Iida
Recording Engineer: Tatsuhiro Amano
Recording Studio: studio tronc
Sound Production: HALF H·P STUDIO
Animation Producer: Ryō Nishimura
Story
For those unfamiliar with the world of After-School Hanako-kun, Yen Press has translated the spinoff manga into English. Here's a quick look at the amazing plot:
The ghostly Hanako-kun and his mortal aide Nene Yashiro are normally busy handling different supernatural situations in Kamome Academy, but what do they do when they have a break from all that? Come see what the characters from Toilet-Bound Hanako-kun get up to after school!
Manga Origins
Iro Aida's original manga journey began in February 2018, gracing the pages of pixiv Comic. It concluded its thrilling tale with the 25th chapter in October 2021. Square Enix, recognizing its brilliance, published one compiled book volume in August 2019. Thanks to Yen Press, English readers got to experience this manga's magic in April 2021.
The official website for the television anime adaptation of Iro Aida's Toilet-Bound Hanako-kun (Jibaku Shōnen Hanako-kun) manga announced a thrilling development last December—the anime project is "restarting."
The Original Anime
For those who may not be familiar, the anime premiered in Japan in January 2020, treating fans to 12 captivating episodes. Funimation added to the excitement by streaming the series with both an English dub and English subtitles.
Yen Press has made sure that English readers can delve into the intriguing world of Hanako-san. Here's a brief glimpse into what you can expect:
"Hanako-san, Hanako-san, Hanako-san…are you there?" Rumours abound at Kamome Academy concerning the school's Seven Mysteries, one of which is Hanako-san. Hanako-san, who is said to occupy the third stall of the third floor girls' toilet in the old school building, granted any request when summoned. Nene Yashiro, an occult-loving high school girl with romantic aspirations, enters this haunted bathroom…but the Hanako-san she encounters there is nothing like she expected! Hanako-san of Kamome Academy…is a male!
In 2014, the thrilling adventure began in Square Enix's G Fantasy magazine. Square Enix released the 18th compilation book volume on August 26, with Yen Press releasing the English translation on July 18.
After-School Hanako-kun is going to grab audiences once more in the anime world, offering thrilling experiences and compelling storytelling. Keep an eye out for the excitement on October 12!
Read More:  My Hero Academia Manga Chapter 400 Raw Scans
One Piece Episode 1076 Release Date, Spoilers, Recap and Where to Watch
Boku no Kokoro no Yabai Yatsu Chapter 129, Spoilers, Release Date, and Where To Read