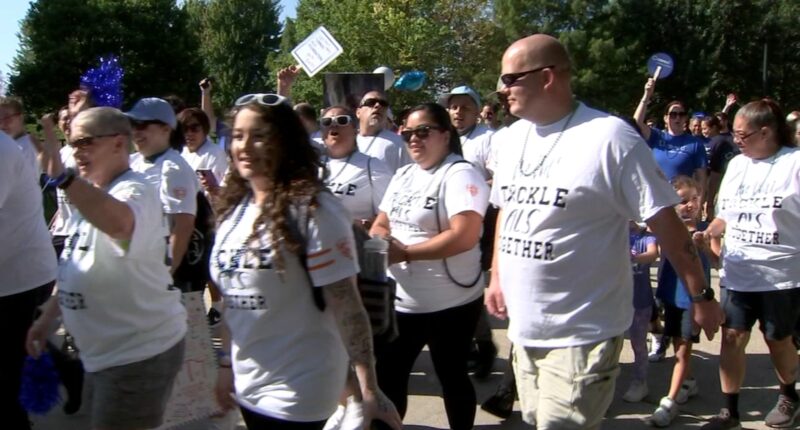 Sunday, September 24, 2023 3:47AM
CHICAGO (WLS) — With Soldier Field as a backdrop, thousands of people pounded the pavement on Saturday, united in their goal to find a cure for ALS.
It's the Les Turner ALS Foundation's annual Walk for Life. The 2-mile stroll is a chance for participants to honor loved ones living with ALS and to remember those who are no longer with them.
ALS affects the nerve cells in the brain and spinal cord. Chicago Bears legend Steve McMichael was diagnosed with the disease more than two years ago.
The free event raises money to change outcomes for those living with ALS.
ABC7's Phil Schwarz has been a supporter of the organization for years, and interviewed the new CEO, Laura Freveletti, who said Saturday's event will raise $600,000.
"The funds go to comprehensive care for individuals living with ALS and for research that takes place at the Les Turner ALS Center," Freveletti said.
Copyright © 2023 WLS-TV. All Rights Reserved.


Post source: Abc7chicago