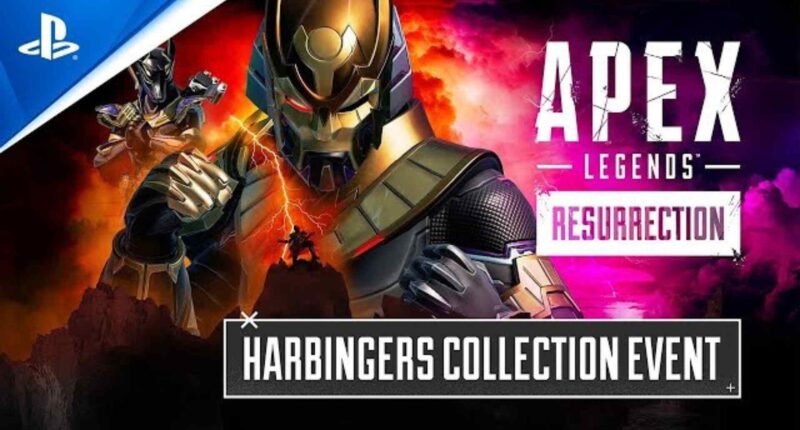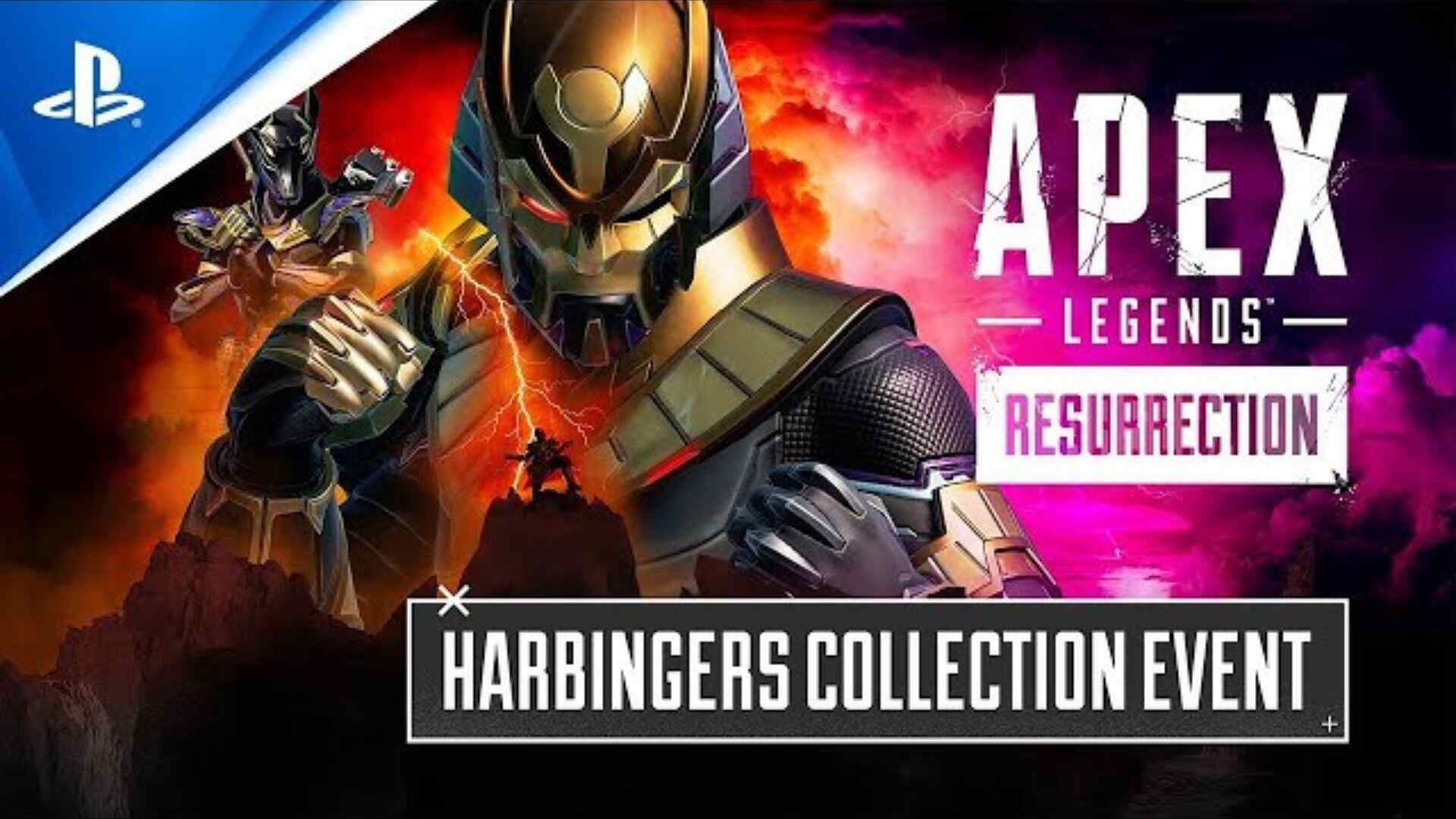 Fans of Apex Legends should be ready for an adrenaline ride as the Harbingers Collection Event takes centre stage. This event promises to change your gaming experience with a variety of new cosmetics, an electrifying heirloom, and an intriguing map redesign. Now let's get into the specifics. Apex Legends Harbingers Collection Event: Skins, Heirlooms, and More
The Harbingers Collection Event will debut as Apex Legends Season 18 progresses, according to Respawn Entertainment. With a dizzying selection of skins and other in-game goodies, this event is a treasure trove for cosmetic fans. A new World's Edge map is alluded to in the most recent Respawn Entertainment promo, which also features painstakingly produced skins.
Harbingers Collection Event Release Date and Duration
Put a reminder on your calendars! From September 19 until October 3, 2023, the Apex Legends community will be entertained by the Harbingers Collection Event. A wave of 24 newly created in-game cosmetics will be released to users throughout the course of this two-week event.
Fuse's Heirloom: The Razor's Edge
Fuse's Heirloom, also known as the Razor's Edge, is one of the most sought-after awards at this event. Longtime fans will experience an additional level of excitement as Fuse, who was first introduced in Season 8, finally has his Heirloom moment.
Legendary Skins and Cosmetics Galore
Ash, Bangalore, Gibraltar, Fuse, Seer, and Bloodhound are just a few of the Legendary skins that The Harbingers Collection Event will be debuting, each one designed to fit a particular Legend. Six weapons—the Charge Rifle, Prowler, Rampage, Nemesis, Alternator, and Longbow—will also get cosmetic updates that go along with the Legends' overall aesthetic.
Nevertheless, it won't be simple to find these hidden gems. All 24 of the event's cosmetics must be obtained by participants if they want to claim Fuse's Heirloom. Obtaining 24 Harbinger Event Packs entails spending 16,800 Apex Coins, or around $170, which is the cost of this feat.
Consider utilising Crafting Metals to open as many Epic rarity skins as you can throughout the event for gamers looking for cheap ways to accomplish this goal. Investigate reduced Store bundles as a different potential strategy; they provide a more cost-effective option than buying Event packs straight away.
Embrace the Free Reward Tracker
The Harbingers Collection Event offers a free reward tracker along with the high-end cosmetics. By actively participating in the event, gamers can receive alluring in-game gifts without having to pay anything. Players can finish the entire reward panel in just four days by accumulating 1,400 points every day.
A Sentinel skin of epic rarity, an Epic rarity Mad Maggie skin, two epic holo sprays, four special limited-time badges, a charming charm, and these items are among the rewards.
All devoted players should go to the Apex Legends Season 18 Harbingers Collection Event. This event promises to redefine the way things are done in the Apex Legends universe with a bevy of alluring cosmetics, the debut of Fuse's Heirloom, and the temptation of free gifts. Get ready for the Harbingers Collection Event, which will take your gaming to new heights, and get ready to take part in the action!
Read More: Overwatch 2 Takes a Stand Against Cheating: 250,000 Accounts Banned
Cyberpunk 2077 Update 2.0: New Night City Phantom Liberty DLC and More
Honkai Star Rail Simulated Universe: Swarm Disaster with Resonance Interplay