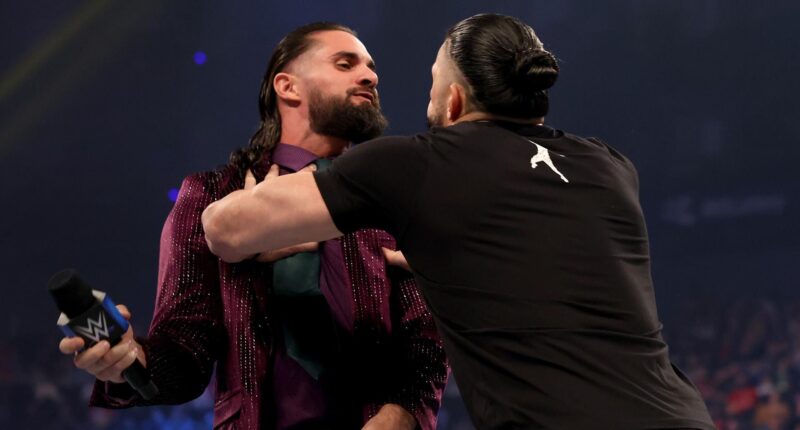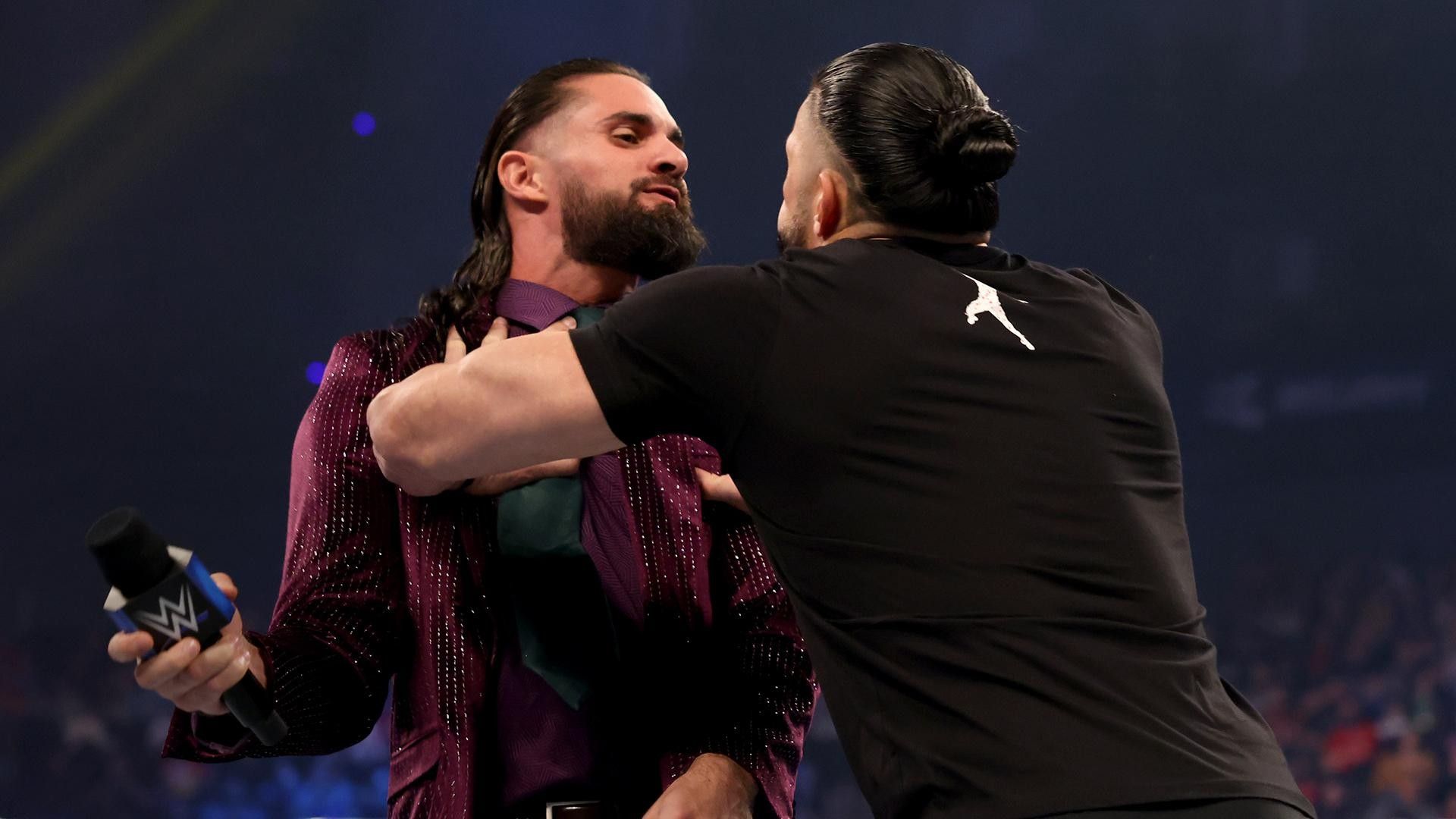 Seth Rollins and Roman Reigns have been rivals for as long as they have appeared on WWE television. Both previously played beside Jon Moxley (Dean Ambrose) in The Shield. Nevertheless, when Seth Rollins deceived Roman Reigns and Ambrose, everything changed.  As a result, the three men embarked on separate journeys that occasionally overlapped. Rollins and Reigns are the only members of the Shield still active in the promotion after Moxley quit WWE. 
Debut
Seth Rollins made his main roster debut at Survivor Series in 2012 alongside Roman Reigns and Dean Ambrose as part of the SHIELD. They attacked Ryback and helped CM Punk retain the WWE title and established themselves as the bad guys in the process. The SHIELD ran riot from 2012 to 2014 till they were dissolved. Roman Reigns started to appear as a singles competitor for the first time. He feuded with John Cena as the company pushed him to be the face but it backfired as the fans did not like him.
Betraying SHIELD to become the World Champion
Seth Rollins won the Money in the Bank ladder match after turning heel and joining the Authority. He spent the first few months fighting Dean Ambrose and came out on top. He began his feud with John Cena and competed against Team Cena at Survivor Series. Team Authority has defeated thanks to Sting's assistance. Nevertheless, before meeting Brock Lesnar in a Triple Threat Fight for the WWE Championship at the Royal Rumble, Rollins and Cena battled each other twice.
After the Royal Rumble, Rollins began his feud with Randy Orton. Orton defeated Brock Lesnar at WrestleMania 31. On the same night, Rollins cashed in his Money in the Bank contract and defeated Brock Lesnar to win the WWE Title. Seth's reign lasted 220 days when he had to abdicate due to a knee ailment. Seth beat Kane, Randy Orton, Ryback, Dolph Ziggler, Neville, Sting, and John Cena during his reign.
Read more: Is Seth Rollins richer than Roman Reigns?
Are they still friends ?

Fans frequently question whether the two guys are still closest buddies in real life. Yes, it is the answer. Despite their frequent disagreements on television, the two guys never let their friendship suffer. Roman Reigns and his previous Shield brothers became close because of their extensive professional collaboration. In a conversation with Bleacher Report, Roman Reigns brought up their partnership. He stated, "Me and Seth were texting back and forth a few weeks ago. Me and Jon text a little more sporadically. It's pretty out there anyways that me and Mox were super-tight." 

"We traveled together even when we split up. We were drinking buddies, the whole nine. I got a lot of cool moments with Mox. But actually I talk to Seth a little more than I talk to Mox right now. He's off doing his thing. Probably when I found out he was having a baby was when I texted him, when I found out they were pregnant. He's funny. He goes, 'What the heck am I supposed to do?' 'It's simple, man. You feed them, you change them, you love them. That's it.' He texts back, 'You make it sound so simple.' We're all still good, dude." expressed the WWE star.

For more WWE news click below

Advertisements

Read: Rick Boogs

Read: Trish Stratus

Get the latest from Sportslumo.com by following us on Instagram, Twitter, and YouTube

Advertisements