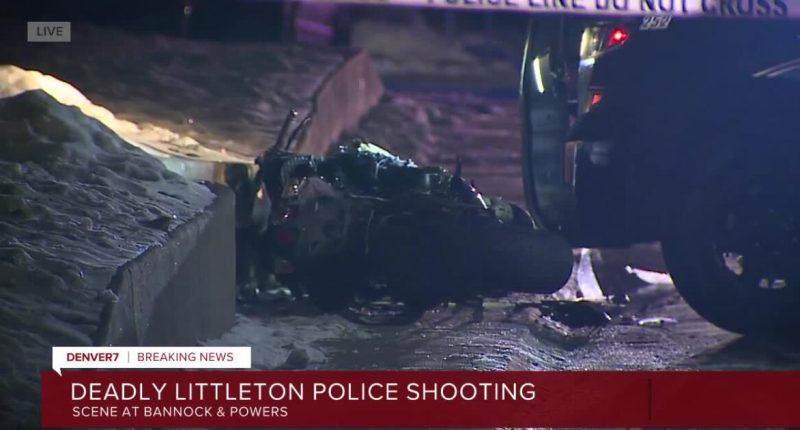 A suspect was shot and killed by a Littleton police officer early Thursday morning.
The scene is in the 5600 block of Bannock Street and while there is no active threat at this time, police are asking people to avoid that area.
Police say an officer was trying to make contact with the man who was on a motorcycle. At some point the suspect took out a handgun and the officer shot the man. Police say the suspect did not shoot back.
Investigators said the motorcycle was allegedly stolen. The officer was not hurt.
This is a developing story and will be updated.
---
The Follow Up
What do you want Denver7 to follow up on? Is there a story, topic or issue you want us to revisit? Let us know with the contact form below.