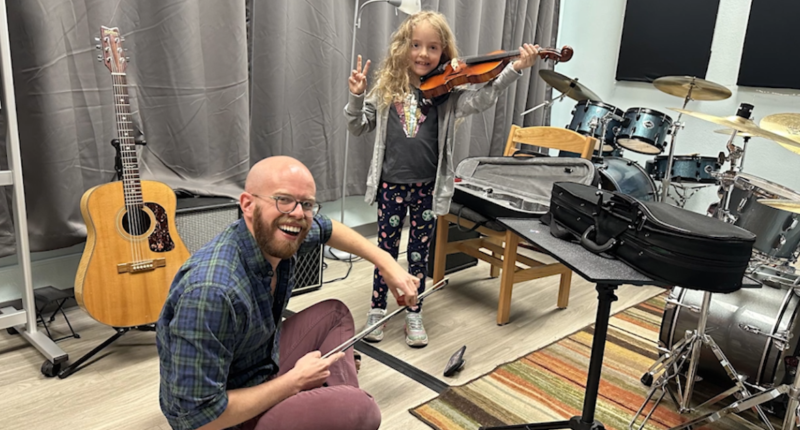 ARVADA, Colo. — You don't meet many kids who love taking music lessons as much as Sofiia.
The 7-year-old violin player, who came to Colorado from Ukraine three months after Russia invaded, has been very grateful for the help she's received at Arvada's Deeply Rooted Music School.
When she and her family first arrived in Arvada, the school granted her a three-month grant for free lessons.
"The first time we came here, and she was with a new teacher… I started just crying," her mother, Eugenia, said. "It felt like we're again in safe place. I just brought my child to classes. Everything is safe."
However, one problem emerged in the last few months: The violin they escaped Ukraine with was starting to become too small for a growing seven-year-old.
In the above story, you can see how the Arvada community rallied behind her, and watch the moment they presented her with a new violin.
To support the GoFundMe (since her grant has now run-out) to raise money for her lessons, you can head here.