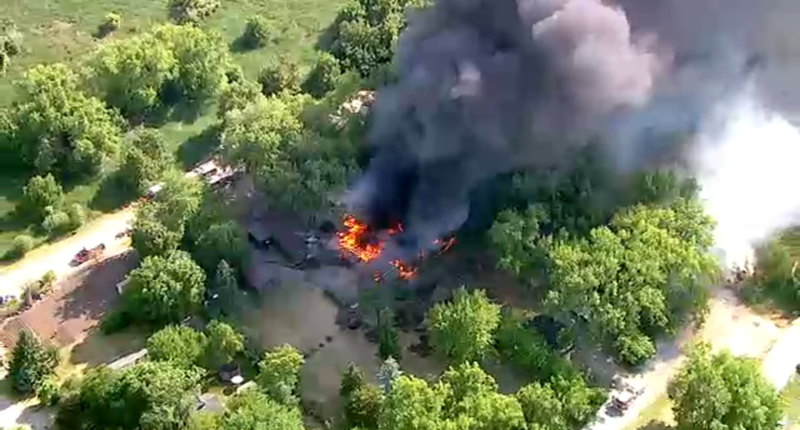 By
ABC7 Chicago Digital Team

Friday, June 2, 2023 11:23PM
AURORA, Ill. (WLS) — A large fire broke out at a west suburban home on a very warm Friday afternoon.
Chopper 7HD was over the scene, capturing large flames and lots of billowing black smoke.
There is not much left of at least one structure, which was engulfed by the flames. Another structure was smoldering, and a nearby power pole also caught fire.
Fire departments were on the scene, working to tame the flames. It is not yet clear if anyone was in the home when the fire broke out, or if anyone was injured.
Officials did not immediately provide further information about the fire.
This is a developing story. Check back with ABC7 for updates.
Copyright © 2023 WLS-TV. All Rights Reserved.


Post source: Abc7chicago