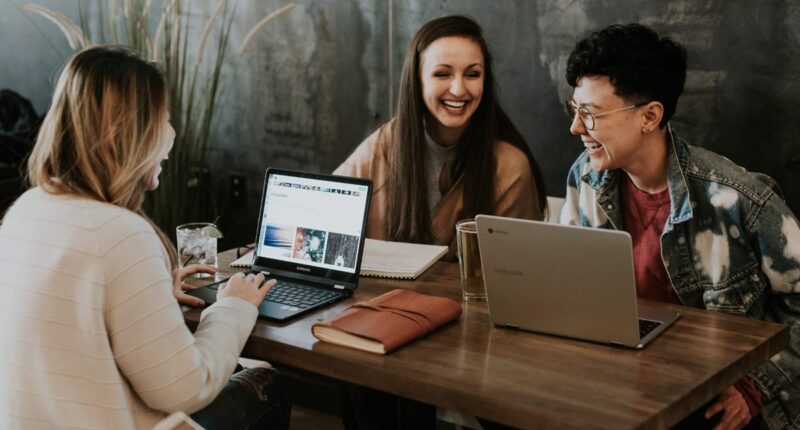 We all are familiar with the concept of Monday blues–the negative feelings that people have at the beginning of a work week after a weekend. People might feel lower levels of job satisfaction and increased stress at the beginning of the working week. Now, a new job trend called 'Bare Minimum Mondays' is sweeping through workplaces after a TikToker introduced it as a way to prioritise self-care.
The trend is now being popularised in Australia by marketing manager Caitlin Winter, who introduced this among her team and says it's been "one of the best decisions she's ever made" as a boss, news.com.au reported.
As the name suggests, 'Bare Minimum Mondays' is a practice in which employees arrive at work on Mondays to do the bare minimum, often starting the day late after a productive morning of self-care rituals, as per Forbes. The trend promotes a "gentle start" to the working week by easing the usual pressures and expectations that arise after the weekend.
Ms. Winter said it was a way for staff to take their day at their own pace and to treat themselves with "space and kindness" to set up for a productive week.
"A lot of people think it means I sit in my PJs all day in front of the TV and do no work. But in reality, it is simply a day where we work from home, don't schedule any meetings, and generally just treat ourselves with a little more space and kindness to set up for a productive week ahead," Ms. Winter told news.com.au.
The 31-year-old said she first came across the idea after reading an inspiring article on the topic by Marisa Jo, the creator of the concept.  For most of her life, she says she has experienced anxiety on Sunday evenings in anticipation of the big week ahead.
"Sunday nights have always meant the Sunday Scaries for me, but introducing bare minimum Mondays for me and my team means I can go to bed not feeling that sense of dread. I can wake up a little later on a Monday morning, go to my gym class, and then ease into my work week feeling refreshed and energised," she added.
So far, she has noticed that her small team has been impressive, with overall happiness and productivity improving.
While some loved the concept, others have labelled it as lazy, asserting that it undermines productivity and professionalism.
Bare minimum Mondays

Let this be a thing please

— Efren Adrian Llanos (@EFRENchkiss) May 29, 2023
Last year, a similar work trend called 'Quiet Quitting' went viral, encouraging employees to slow down and reassess their work.




Post source: Ndtvnews