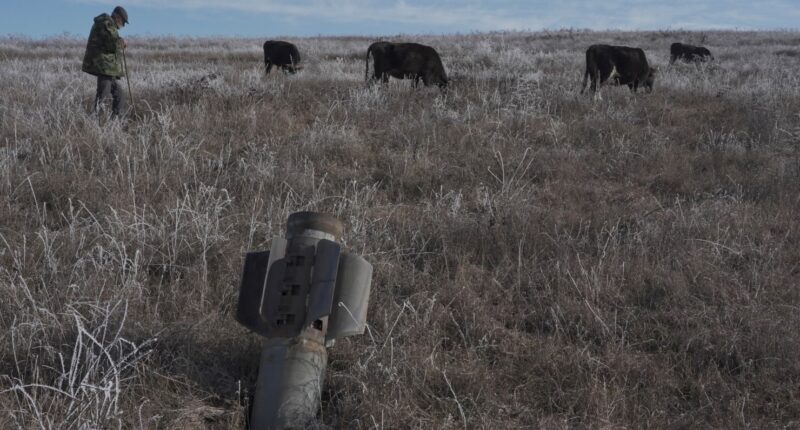 Azerbaijan carried out strikes on the disputed Nagorno-Karabakh region on Tuesday as it announced the launch of an "anti-terror" operation, a move that threatens to trigger another war in the region.
The country's Defense Ministry said it was using "high-precision weapons" to "incapacitate" Armenian-backed forces and target Armenian military positions in a push to force out "formations of Armenia's armed forces."
Footage purportedly filmed in Stepanakert, the capital of Karabakh, which is called Khankendi by Azerbaijan, captured the sounds of loud shelling and artillery fire.
"At this moment, the capital Stepanakert and other cities and villages are under intensive fire," an Armenia-based separatist group warned on social media, calling it a "large-scale military offensive."
Officials in Baku, the capital of Azerbaijan, said civilians were free to leave the area via humanitarian corridors and insisted that "the civilian population and civilian infrastructure are not targets."
Azerbaijan and Armenia have feuded for decades over Karabakh, which is internationally recognized as part of Azerbaijan but has a predominantly ethnic Armenian population.
A bloody 2020 war between the two former Soviet rivals ended with Azerbaijan recapturing land of historical significance to Armenians. A Russian-brokered ceasefire deal to end that war did little to ease tensions in the region, with the two sides continuing to hurl allegations and periodic reports of shelling.
Armenia has said it does not have any armed forces in Karabakh, and on Tuesday said the "situation on the borders of the Republic of #Armenia is relatively stable."


Post source: TDB