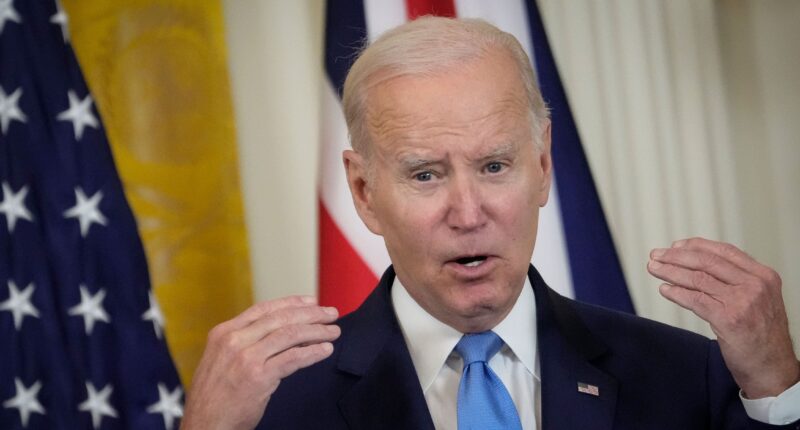 Ukraine's war with Russia must conclude before the country can join NATO, President Biden said in an interview that aired Sunday.
Biden made the statement during a taped conversation with CNN, saying there is no agreement within NATO on when to allow Ukraine to join the military alliance. Biden also noted certain issues with Ukraine's eligibility, such as a lack of democratization.
"I think we have to lay out a rational path for Ukraine to be able to qualify to be able to get into NATO," Biden told CNN.
"I don't think there is unanimity in NATO about whether or not to bring Ukraine into the NATO family now, at this moment, in the middle of a war," Biden said. "For example, if you did that, then, you know – and I mean what I say – we're determined to commit every inch of territory that is NATO territory. It's a commitment that we've all made no matter what. If the war is going on, then we're all in war. We're at war with Russia, if that were the case."
RUSSIA'S MEDVEDEV THREATENS TO ARM NORTH KOREA IF SOUTH KOREA ARMS UKRAINE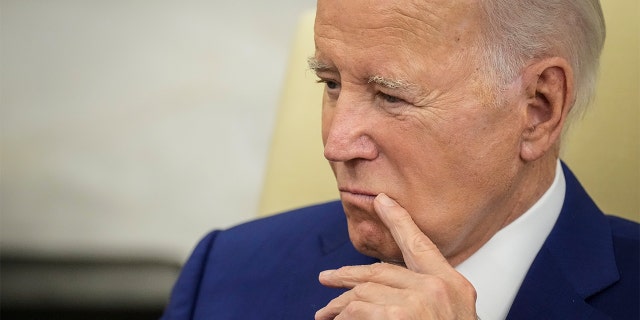 Biden nevertheless vowed to continue sending aid to Ukraine as it works to fend of Russian President Vladimir Putin's invasion. The U.S. has already contributed nearly $100 billion to the effort.
'TERRIBLE MISTAKE': TOP DEMOCRAT BLASTS BIDEN DECISION TO SEND UKRAINE CONTROVERSIAL CLUSTER BOMBS
Ukrainian President Volodymyr Zelenskyy has lobbied to join NATO for months in the wake of Russia's invasion. Such a move would oblige the U.S. and Western allies to join the conflict fully and declare war on Russia, a prospect Biden seeks to avoid.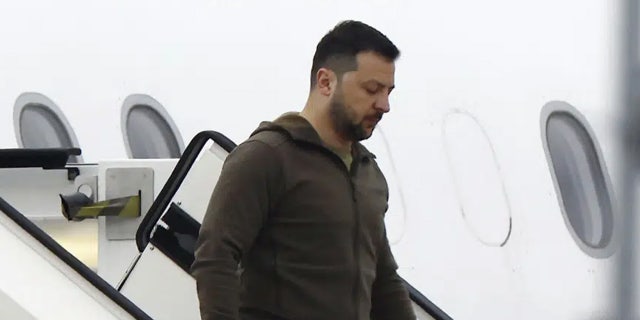 LINDSEY GRAHAM BOOED OFF STAGE AT SOUTH CAROLINA MAGA RALLY NEAR HIS HOMETOWN
The U.S. has delivered tens of thousands of artillery shells, extensive missile defense systems, and information to Ukrainian forces. Western allies have also provided modern tanks to assist in Ukraine's ongoing counteroffensive. The U.S. will send 31 of its M1 Abrams tanks once Ukrainian crews have been trained to operate and maintain the vehicles.
Biden has also endorsed the idea of delivering F-16 fighter jets to Ukrainian forces. Such a move would require months of training for Ukrainian pilots, something that is already underway. While Biden had previously opposed the idea in January, he shifted his stance and called for training to begin in May.
NATO Secretary-General Jens Stoltenberg has encouraged Ukraine's membership in NATO more aggressively, though he has taken no action to accelerate Ukraine's application.
CLICK HERE TO GET THE FOX NEWS APP
"Let me be clear, Ukraine's rightful place is in the Euro-Atlantic family," Stoltenberg said in April. "Ukraine's rightful place is in NATO."