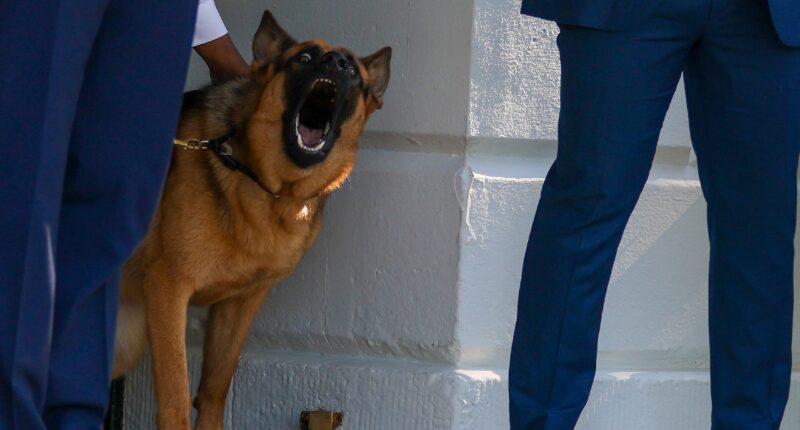 President Biden's dog, Commander, bit yet another Secret Service agent on White House grounds Monday, the Secret Service confirmed to Fox News.
This incident marks the 11th known incident of Commander biting White House or Secret Service personnel.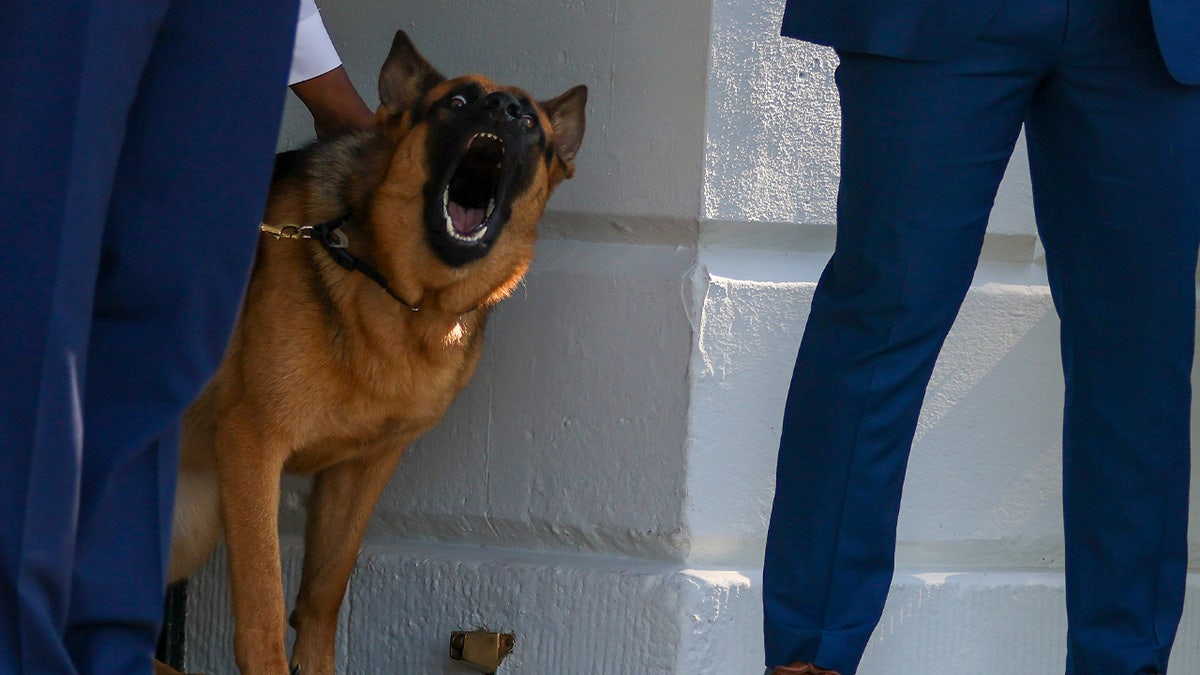 Commander, a purebred German shepherd, bit the Secret Service officer around 8 p.m. Monday.
BIDEN'S DOG, COMMANDER, TERRORIZED SECRET SERVICE IN 'EXTREMELY AGGRESSIVE' RAMPAGE: EMAILS
The officer was treated by medical personnel, a U.S. Secret Service (USSS) spokesperson confirmed.
The USSS did not confirm details leading up to the dog attack.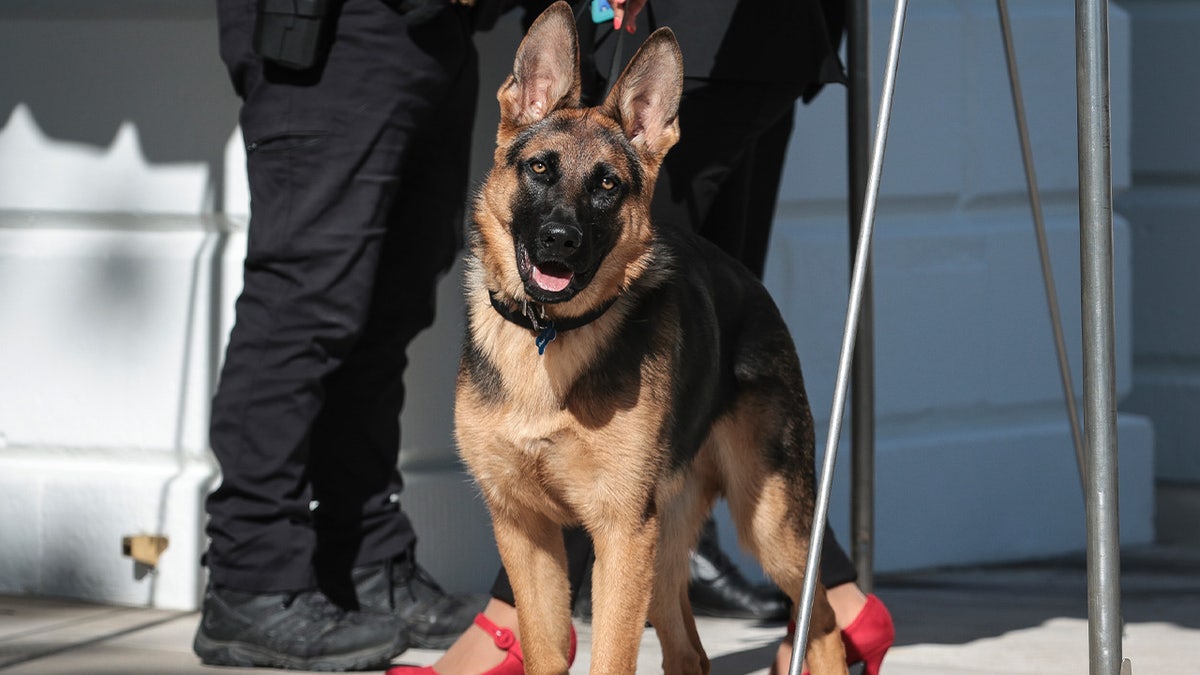 Conservative legal activist group Judicial Watch previously obtained reports of the 10 previous incidents of Commander terrorizing staff from October 2022 through January 2023.
BIDEN'S DOG, MAJOR, BIT SECRET SERVICE MEMBERS FOR 8 DAYS IN ROW, EMAIL SAYS
One of the more serious incidents resulted in the victim, a Secret Service agent, being taken to the hospital after his interaction with the first dog. The victim was bitten on his thigh and arm on Nov. 3, 2022.
In another reported incident, Commander's bite broke the skin of a Secret Service member's hand and arm just weeks after Biden removed his leash outside the White House after a family movie night.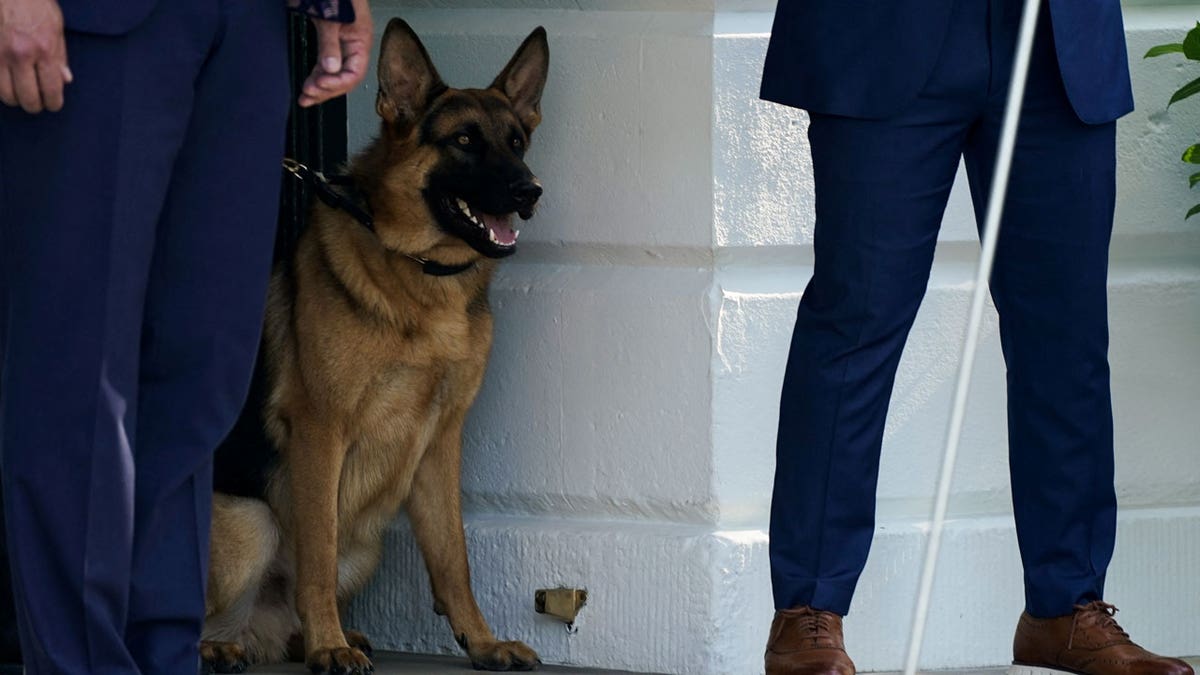 In another attack in January, Commander bit and "latched on" to a security technician's back at Biden's home in Wilmington, Delaware.
Judicial Watch President Tom Fitton said the incidents "raise fundamental questions" about why Biden would "allow his dog to repeatedly attack and bite Secret Service and White House personnel."
"These shocking records raise fundamental questions about President Biden and the Secret Service," Fitton said. "This is a special sort of craziness and corruption where a president would allow his dog to repeatedly attack and bite Secret Service and White House personnel. And rather than protect its agents, the Secret Service tried to illegally hide documents about the abuse of its agents and officers by the Biden family."
CLICK HERE TO GET THE FOX NEWS APP 
Commander's arrival at the White House comes after the Bidens got rid of their prior dog, Major, who also behaved aggressively, including biting Secret Service and White House staff.
They eventually sent the dog, also a German shepherd, to live with friends in Delaware.
Fox News Digital's Kyle Morris contributed to this report.