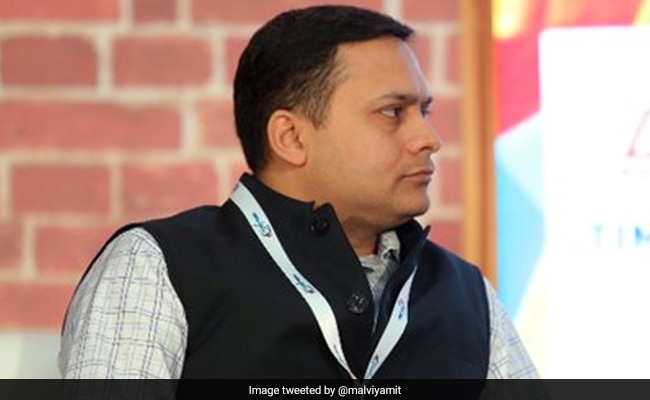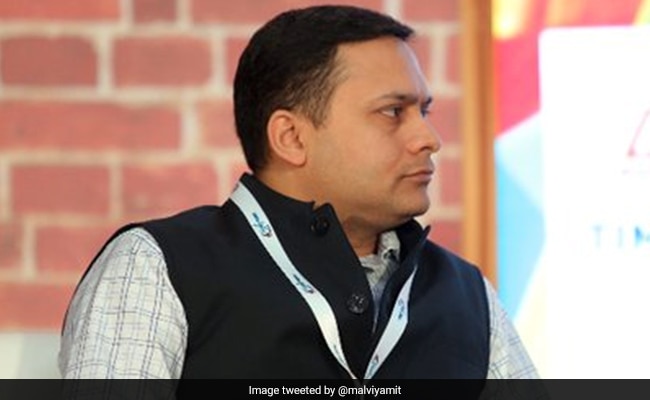 New Delhi:
Youth Congress national president BV Srinivas on Wednesday sent a legal notice to Bharatiya Janata Party (BJP) IT cell chief Amit Malviya over the controversial tweet.
Advocate Mareesh Sahay in his legal notice, said that it is a well-known fact that the comments made by Amit Malviya on social media for abusing and tarnishing the image of BV Srinivas publicly based on wrong facts and with malicious intent.
"That the said statements made by you not only are of bad taste, and ill-willed but violate the provisions of Section 66E, 66A, 67 of the Information Technology Act, 2000 and Section 499, 34, 44, 120, 500 of IPC, 1860," he added.
The notice was sent after Mr Malviya tweeted a video of Mr Srinivas, accusing the Karnataka-based leader of using sexist remarks against Union Minister Smriti Irani.
"This uncouth, sexist man is President of the Indian Youth Congress. Darling bana kar bedroom mein… This is the level of discourse, when referring to a woman minister, just because she defeated Rahul Gandhi from Amethi. A frustrated Congress is hurtling down the path of irrelevance [sic]," Mr Malviya in a tweet on March 27 had said.
The tweet was shared with a video clip of BV Srinivas.
Mr Malviya, through the legal notice, was also asked to publicly apologise to BV Srinivas over the tweet. The Youth Congress said it would otherwise make a legal move.
The alleged remarks were made by Mr Srinivas at the Sankalp Satyagrah organised by the Congress at the Rajghat to protest against the disqualification of Rahul Gandhi as Lok Sabha MP following a Surat court in a defamation case against Prime Minister Narendra Modi.
Reacting to his tweet, Mr Srinivas tweeted the legal notice sent to Mr Malviya and said, "It's high time to install anti-malware to fight against the World's biggest Fake news factory and its chief."
However, the legal notice sent to Malaviya said that Mr Srinivas is a well-known politician and enjoys a considerable reputation owing to his work during the Covid pandemic.
"He is also known as the 'Oxygen Man of India. It is a well-known fact that the comments made by you on social media are based on wrong information and were made with malicious intent," the notice further stated, adding that the statements made by Malaviya violate provisions of Section 66E, 66A, 67 of Information Technology Act 2000 and Section 499, 34, 44, 120, and 500 of the IPC.
The notice also accuses Malviya of aiming to defame BV Srinivas in connivance with other members of his party, the BJP and of having made baseless claims on social media platforms, like Twitter earlier also.
After his remarks about Smriti Irani stirred up a controversy, Srinivas BV on Monday said that when the price of a gas cylinder was Rs 400, she used to talk about 'mehangayi daayan' and now when the price has reached Rs 1,100, that 'daayan' has now become a darling adding that this is what he said and what was wrong in it?
(Except for the headline, this story has not been edited by NDTV staff and is published from a syndicated feed.)


Post source: Ndtvnews