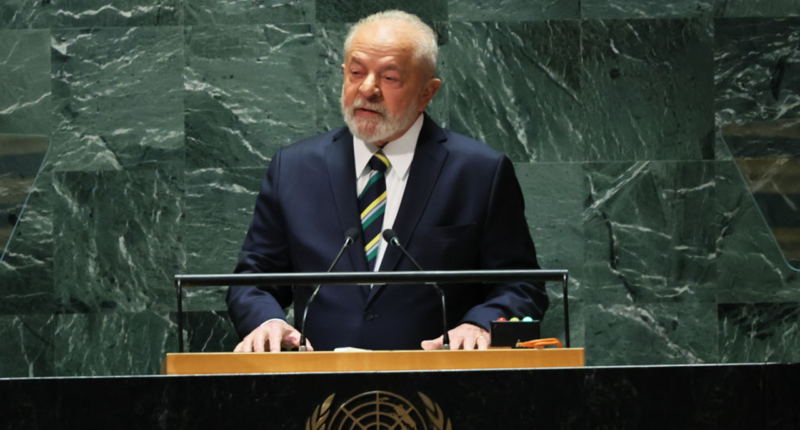 Brazil's President Luiz Inácio Lula da Silva said at the United Nations in New York City on Tuesday that it is "essential" to preserve the freedom of the press and that Wikileaks founder Julian Assange should not be prosecuted for informing the public.
"It is essential to preserve the freedom of the press. A journalist like Julian Assange cannot be punished for informing society in a transparent and legitimate way," Lula said.
The president's comments come a day before a cross-party delegation of Australian politicians meet in Washington, D.C., with U.S. officials, members of Congress and civil rights groups. The group is bringing a letter signed by more than 60 members of parliament calling on the U.S. to drop the prosecution against Assange, who is fighting against extradition to the U.S., where could be sentenced to as many as 175 years in an American maximum security prison.
U.S. President Joe Biden will host Australian Prime Minister Anthony Albanese in late October. Albanese has repeatedly called on the U.S. in recent months to end the prosecution of the Australian journalist.
DELEGATION OF AUSTRALIAN LAWMAKERS WILL VISIT US TO PUSH FOR JULIAN ASSANGE'S RELEASE: 'POWERFUL MESSAGE'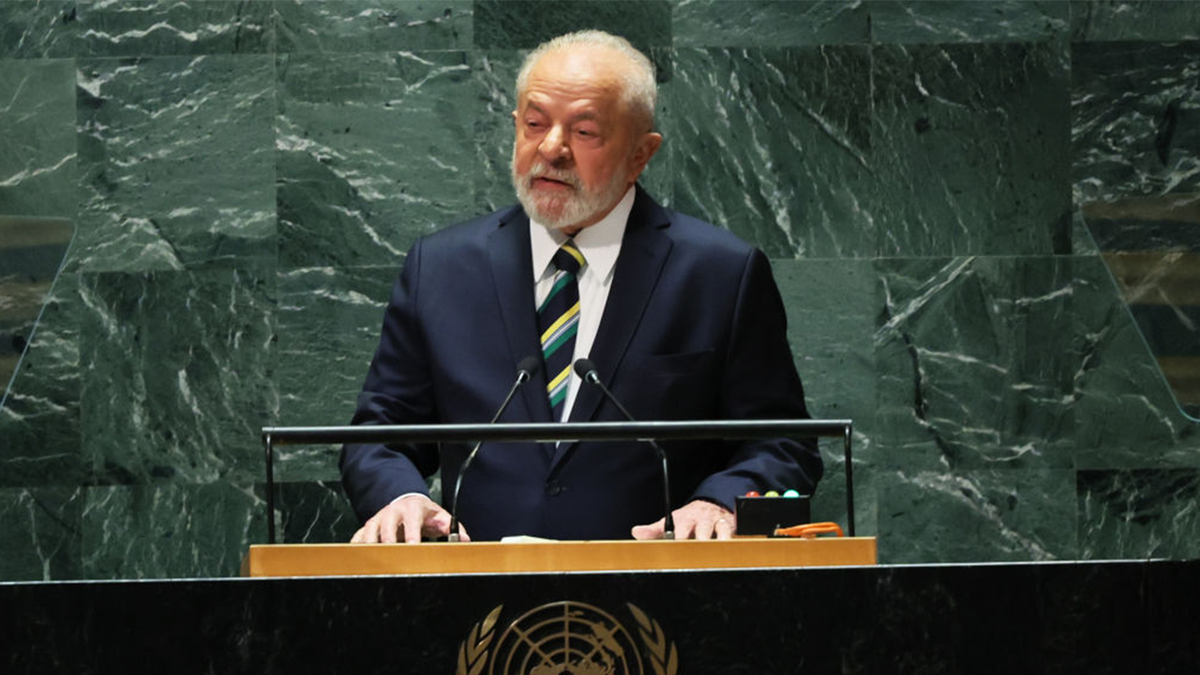 Assange is facing 17 charges for receiving, possessing and communicating classified information to the public under the espionage act and one charge alleging a conspiracy to commit computer intrusion. The charges stem from the 2010 publication of cables U.S. Army intelligence analyst Chelsea Manning leaked to Wikileaks that detailed war crimes committed by the U.S. government in the Guantánamo Bay, Cuba, detention camp, Iraq and Afghanistan. The materials also expose instances of the CIA engaging in torture and rendition.
Wikileaks' "Collateral Murder" video showing the U.S. military gunning down civilians in Iraq, including two Reuters journalists, was also published 13 years ago.
"Our fight is against disinformation and cybercrime," Lula said on Tuesday. "Acts and platforms should not abolish the labor laws we fight so hard for."
Assange has been held at London's high-security Belmarsh Prison since he was removed from the Ecuadorian Embassy on April 11, 2019, for breaching bail conditions. He had sought asylum at the embassy in London to avoid being sent to Sweden over allegations he raped two women because Sweden would not provide assurances it would protect him from extradition to the U.S. The investigations into the sexual assault allegations were eventually dropped.
AUSTRALIAN PRIME MINISTER SAYS GOVERNMENT STANDS FIRM AGAINST US PROSECUTION OF JULIAN ASSANGE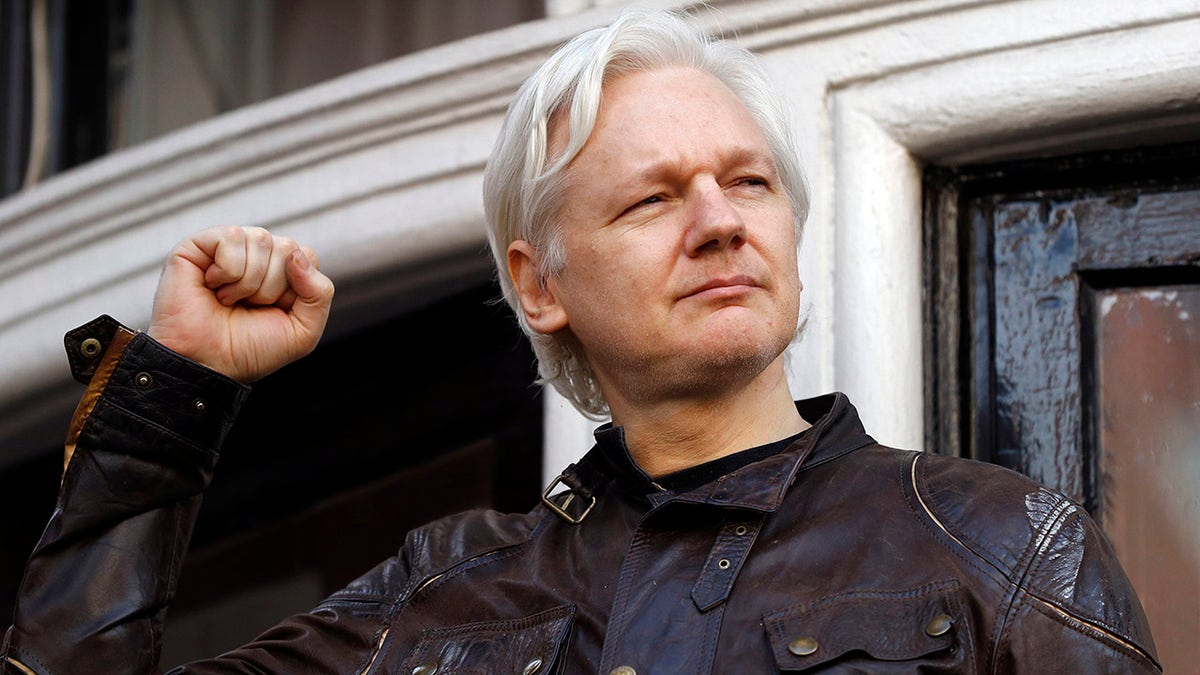 In May, Lula denounced the lack of concerted efforts to free Assange, calling it an "embarrassment" that a journalist who "denounced trickery by one state against another is arrested, condemned to die in jail, and we do nothing to free him."
"It's a crazy thing," Lula told reporters at the time. "We talk about freedom of expression; the guy is in prison because he denounced wrongdoing. And the press doesn't do anything in defense of this journalist. I can't understand it."
The Obama administration decided not to indict Assange after Wikileaks published the cables in 2010 because it would have had to also indict journalists from major news outlets who published the materials. Former President Obama also commuted Manning's 35-year sentence, for violations of the Espionage Act and other offenses, to seven years. 
However, former President Trump's Justice Department later moved to indict Assange under the Espionage Act, and the Biden administration has continued to pursue his prosecution.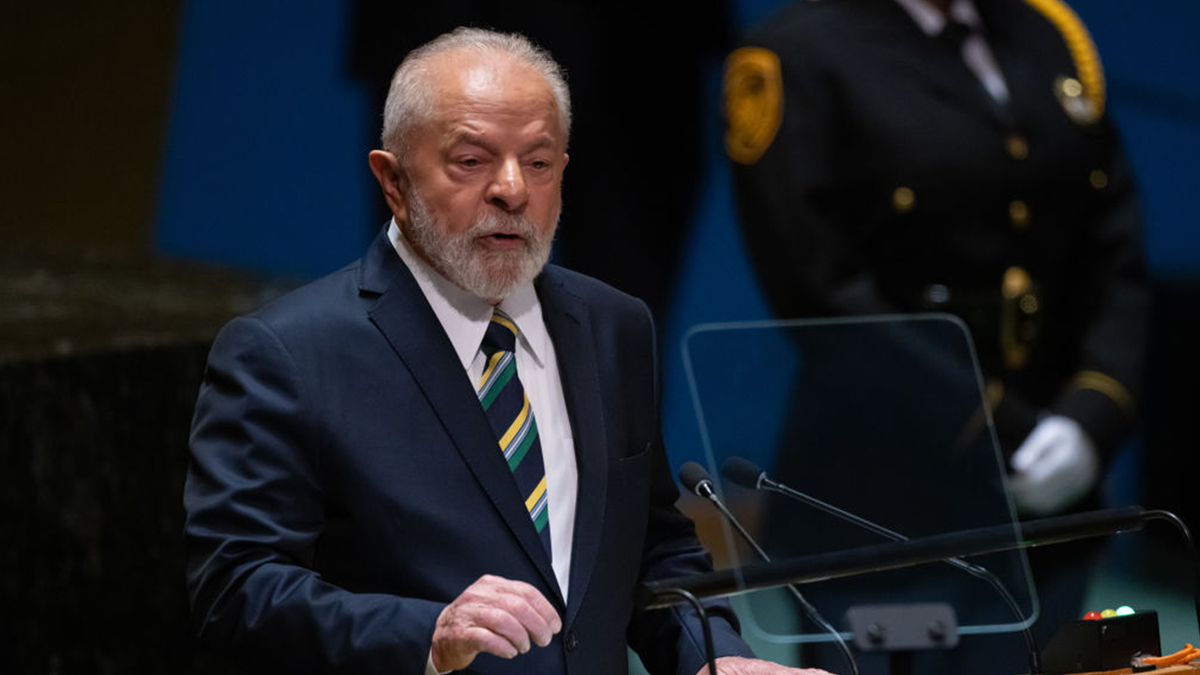 CLICK HERE TO GET THE FOX NEWS APP
"I think there must be a movement of world press in his defense. Not in regard to his person, but to defend the right to denounce," Lula told reporters in May. "The guy didn't denounce anything vulgar. He denounced that a state was spying on others, and that became a crime against the journalist. The press, which defends freedom of the press, does nothing to free this citizen. It's sad, but it's true."
Last year, the editors and publishers of U.S. and European news outlets that worked with Assange on the publication of excerpts from more than 250,000 documents he obtained in the Cablegate leak — The Guardian, The New York Times, Le Monde, Der Spiegel and El País  — wrote an open letter calling for the U.S. to drop the charges against Assange.
And in April, Rep. Rashida Tlaib, D-Mich., led a letter to the Justice Department signed by some of her congressional colleagues demanding Assange's freedom.